Motorsport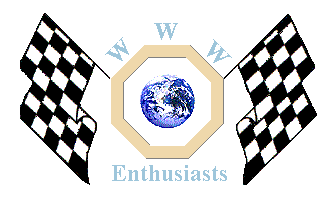 Click here to add your MG News.
---
29th August 2003
Green Flag MSA British Touring Car Championship - Rounds 15 and 16 - Brands Hatch
Race 1
Weather / Track: Cloudy / Dry
| | | |
| --- | --- | --- |
| Car no. 4 | Anthony Reid | Position: 7th |
| Car no. 5 | Colin Turkington | Position: 3rd |
| Car no. 6 | Warren Hughes | Position: 1st |
Having qualified third on the grid for round 15 of the British Touring Car Championship, Warren Hughes drove brilliantly and defensively to secure his first win of the season and MG's first win of the day in front of a bumper 16,000 crowd at Brands Hatch.
Early on in the race Warren maintained his third position until the pit stops prevailed and played what was to be the vital point of the race. The WSR team provided a super-fast pit stop which resulted in Warren being catapulted to the front of the leading pack keeping an eager Yvan Muller at bay. As he crossed the finishing line Warren was clearly delighted to secure his first win of the season and fastest lap. He said: "The MG ZS has always proved strong at Brands Hatch so it was the perfect time to win. As the balance of the tyres went away and Yvan closed in it was important not to make any mistakes. It's certainly a big weight off my shoulders."
From fifth place on the grid team-mate Colin Turkington was also on a roll following his mandatory stop and pressured Yvan Muller to the chequered flag taking overall third. Even after carrying an additional success ballast of 9 kg from his fourth place at Snetterton he proved the pace of the MG ZS by securing second fastest lap of the race.
Following his success at Snetterton Anthony Reid was the heaviest of the MG trio carrying an extra 18 kg. He completed a 100% finish rate for the MG Sport & Racing team when bringing his MG ZS home in seventh place.
Race 2
Weather / Track: Sunny / Dry
| | | |
| --- | --- | --- |
| Car no. 4 | Anthony Reid | Position: 4th |
| Car no. 5 | Colin Turkington | Position: 1st and ITV Driver of the day |
| Car no. 6 | Warren Hughes | Position: 6th |
Irish eyes were certainly smiling as Colin Turkington recorded a piece of history by becoming the youngest ever driver to secure a British Touring Car Championship win under the new BTCC regulations. Not only did he record his first win but he achieved it in convincing fashion by backing it up with the fastest lap time.
Whilst Warren Hughes started from pole position his heavily ballasted (+42 kg) MG ZS slipped into third place allowing Yvan Muller to take the lead into Paddock Hill Bend. Likewise, Colin Turkington was carrying an additional weight of 18 kg from the previous round but he was quick off the line moving him up to second. Anthony Reid also was away well and moved into fourth place completing the MG formation. By lap 4 Reid had passed Hughes to take up third position.
The mandatory pit-stops went as planned and the MG ZSs of Colin Turkington and Anthony Reid maintained their places. But with three laps to go it all was about to change as the safety car was deployed to clear a stray bumper at Paddock Hill.
As the field bunched up and with only one lap to go the safety car peeled into the pits and Turkington seized his opportunity to take the lead. As Muller ran wide at Paddock Hill Bend Turkington passed him on the inside making sure he was first into Druids. Reid was aware that Muller was now under pressure and with a manoeuvre at Druids tried to follow his MG team-mate. The MG and Vauxhall made contact and were sent off into the gravel with Reid rejoining the race in fourth place.
But, the race belonged to Colin Turkington who took the chequered flag to record his first victory for MG. He also achieved fastest lap and his driving skills impressed the judges to once again award him 'ITV Driver of the Day' for the second meeting in succession. He said: "First and third in one day is unbelievable. It totally makes up for the disappointment at this race in May when I lost second place on the last lap. I'm over the moon."
MG Sport & Racing and WSR completed the day when Kim Johnson and Rod Underwood collected the Manufacturers' and Green Flag Team awards.
Dick Bennetts, managing director of WSR said: "This has been the best weekend for MG and WSR this year. Two wins, a third, 2 fastest laps and teams' and manufacturers' awards. What a great weekend! I am very happy for both Warren and Colin having got their first wins for 2003. Also the WSR crew for their sub 5 second pit stops, fantastic!"
Issued by MG Rover Group Communications

MG XPower

Back to the News content
---




Made in England