New Cars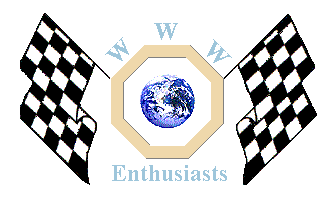 Click here to add your MG News.
---
28th January 2004
MG's LATEST ZT RANGE DELIVERS A MODERN PRESENCE AND SPORTS CHARACTER
MG Rover Group announces a revised and more stylish new MG ZT range, for dedicated sports enthusiasts. The range encompasses a choice of modern saloon and estate cars, with in-line 4-cylinder, V6 and V8 engines. New alloy wheel designs, instrumentation, seat fabrics and traffic management systems combine to increase specification, excitement and value of the latest ZT range.
Key visual changes focus naturally on the modernised MG character. The aerodynamic front bumper integrates a new MG radiator grille and new halogen projector headlamps generate a prominent identity. A clean surfaced new rear bumper extends the modern theme, with centrally placed model badging above.
Sales of the MG ZT saloon and ZT-T estate were up 28% in 2003, over 2002.
Rob Oldaker , MG Rover Group's Product Development Director, commented: "The MG ZT is an accomplished driving experience range-wide, be it the ZT 120, with its lightweight K Series engine to the 260 V8 with its wonderful soundtrack and awesome 410Nm of torque. The experience is always a thrill. Enthusiasts and determined business individuals will each be inspired by the charismatic dynamics that are available and the new sleeker design that provides a poise of real sporting definition."
Exterior design summary
The new ZT design captures a fresh spirit of style, perpetuating a lineage that can be traced from legendary MGs to the latest MG XPower SV super coupe. The stylish, integrated and more prominent MG grille is clearly DNA linked and set between standard fit, new halogen projector headlamps. Driving lamps and directional indicator repeater lamps are positioned low within the front bumper, which carries a profiled aero lip spoiler along its lower edge.
Exterior body and trim change summary
New front bumper style incorporating new MG grille
New style headlamps, with standard fit halogen projector lamps
A new style indicator and side indicator repeater lamps
New lower grilles in front bumper
New 'centre-line' badging strategy
Union and chequered flag badging positioned on both 'D' posts
190 / V8 badging positioned on front fenders of V6 and 260 models
New range of attractive alloy wheel designs
New clean-edge rear bumper design and lower tailgate profile
Uprated security features, including locking wheel bolts
Increased paint colour range, including new colours
- Black Pearl micatallic
- Firefrost Red micatallic
- Goodwood Green pearlescent
12 New Monogram paint colours in a range of 24 exclusive shades
Interior summary
MG ZT models carry a distinct interior environment, combining body-hugging sports seats and a clear fascia layout, now using a special Technical Grey finish. Black Oak treatment on the fascia and console is a new option, complemented by a Black Oak wood steering wheel. Burr Walnut can also be specified. New instrument graphics are now backlit illuminated in blue.
120, 160, 180 Sports Auto, CDTi and 190 models feature a new ' Summit ' fabric sports seat. Black leather trimmed sports seats are standard on SE derivatives. Rear passenger entry, egress and accommodation are improved with better foot and knee clearance from re-profiled seat cushions and squabs.
A leather and alloy gearknob , centre armrest with central storage, pollen filter and air conditioning are standard, with TrafficMaster Traffic Alert and TrafficMaster Smartnav navigation a UK model option.
Interior trim and equipment includes:
Sports seats with Summit centre fabric
Sports leather rimmed steering wheel
Leather and alloy finish gearknob
Perforated leather handbrake grip
Technical Grey fascia and console finish
Rear centre armrest
Driver's seat height and lumbar adjustment
Centre armrest with storage
Rear seat load-though flap
Bright doorsill tread strips
Other key features include:
Sports suspension
Rear lip spoiler (saloon)
Solar controlled rear window glazing
Air conditioning
Pollen filter
Courtesy light 'wake up' at unlock
Courtesy light auto on with engine off
Courtesy light off delay
Pathway illumination facility
Accessory socket provision
Standard fit CD tuner
Central door locking, with plip controlled superlocking and opening
Single point entry facility and interior master locking switch
Automatic driveaway secure locking
Perimetric alarm system with passive arming/disarming
Features unique to ZT saloon
One-piece folding rear seat backrest
Double hinged boot lid for wide opening and easy access
Internal electric boot release button
Storage provision in rear centre armrest
Features unique to ZT-T estate
60/40 split folding rear seat backrest
Retractable carrying hooks in loadspace sidewall
Loadspace floor lashing points
Roller blind loadspace cover
Plip unlock of tailgate and tailgate glass
Rear wash-wipe with auto-on in reverse
Illuminated underfloor loadspace compartment
Features unique to ZT/ZT-T 120
17" 5-spoke alloy wheels with 215/50x17 tyres
Concealed rear exhaust
Features on both ZT/ZT-T
Exhaust cut-out in bumper with heatshield finisher (CDTi/160/180/190)
Twin exhaust with bright tailpipe finishers (CDTi/160/180/190)
18" 'Grid Spoke' alloy wheels with 225/45 ZR18 tyres (CDTi/160/180)
Ventilated rear disc brakes (180/190/260)
18" '11 Spoke' alloy wheels with 225/45 ZR18 tyres (190/260)
Further uprated braking and chassis specification (190/260)
Additional features unique to 260
260Ps 4.6-litre V8 producing 410Nm torque at 4000rpm
Quad exhaust with heatshield finishers in bumper outlets
V8 and 260 ingot badging
Automatic temperature control air conditioning
Instant Tyre Repair system
Volumetric alarm with battery back-up for alarm sounder
'+' Pack models - additional features
ATC (automatic temperature control) air conditioning (full climate control with individual front temperature controls and adjustable rear vents)
CD autochanger and radio cassette player (instead of CD tuner)
Electric rear windows
Loadspace safety net (ZT-T only)
SE (Special Equipment) models - additional features
ATC (automatic temperature control) air conditioning (full climate control with individual front temperature controls and adjustable rear vents)
CD autochanger and radio cassette player (instead of CD tuner)
Electric (front and) rear windows
Loadspace safety net (ZT-T)
Front side head airbags (ITS)
18" 'Apex' 10-spoke alloy wheels with shadow finish and 225/45 ZR18 tyres
Highline satellite navigation, trip computer, TV and teletext
Powered glass slide/tilt sunroof with blind and one-shot function
Black leather seat facings, heated front seats with power adjustment
Cruise control
Message centre instruments
Traction Control and heated windscreen washer jets
Auto-dimming rear view mirror
Rain sensing wipe system
Rear parking distance sensors
TrafficMaster Traffic Alert®
Xenon gas discharge headlamps with dynamic levelling and powerwash
For security and peace of mind, Superlocking disables door and tailgate lock releases and sophisticated electronic networks stand ready to trigger the alarm. In a feature combining safety with convenience, the Saloon's boot can only be opened by the remote control. A robust engine immobiliser and remote control with continuously changing security code complete the anti-theft defences.
Technical specification and performance figures are unaffected by this new model evolution. Tables of specification, performance and economy are summarised on the final page, specific tables are available on the dedicated media website: www.media.mg-rover.com (Newspress passwords apply).
Pricing and options
| | | | | | |
| --- | --- | --- | --- | --- | --- |
| MG | CO 2 | VED | FRF | ZT | ZT-T |
| ZT 120 | 184 | £145 | £38 | £16,225 | £17,225 |
| ZT+ 120 | 184 | £145 | £38 | £16,845 | £17,845 |
| ZT 160 (1.8T) | 194 | £160 | £38 | £19,395 | £20,395 |
| ZT+ 160 (1.8T) | 194 | £160 | £38 | £19,995 | £20,995 |
| ZT+ 180 Sports Auto | 259 | £160 | £38 | £22,395 | £23,395 |
| ZT+ 180 Sports Auto SE | 259 | £160 | £38 | £26,390 | £27,390 |
| ZT+ 190 | 239 | £160 | £38 | £22,095 | £23,095 |
| ZT+ 190 SE | 239 | £160 | £38 | £26,090 | £27,090 |
| ZT 260 V8 | 314 | £160 | £38 | £28,495 | £29,495 |
| ZT 260 V8 SE | 314 | £160 | £38 | £33,490 | £34,490 |
| ZT+ CDTi | 163 | £135 | £38 | £19,995 | £20,995 |
| ZT+ 135 CDTi | 163 | £135 | £38 | £20,595 | £21,595 |
Key options
5-speed automatic transmission (CDTi/135 CDTi ) £1,200
Black/metallic/ pearlescent paint finish £450
Fuel burning heater (CDTi/135 CDTi ) £210
Sports suspension £185
CD autochanger £290
Personal Assist ( TrafficMaster Smartnav ® voice navigation) £595
Options pack (ITS, cruise control (not 1.8 models), VIP
(inc. TrafficMaster Traffic Alert), xenon headlamps) £995
Option pack (as above) on '+' models £1,195
Highline navigation £2,325
MG ZT and ZT-T exterior colours
Solar Red, Royal Blue or XPower Grey, Starlight Silver, Black Pearl , Firefrost Red, Trophy Blue, British Racing Green and Trophy Yellow.

Performance and economy summary
| | | | |
| --- | --- | --- | --- |
| Engine output | cc | Power/rpm | Torque/rpm |
| ZT/ZT-T 120 | 1796 | 120Ps/5500 | 160Nm/4000 |
| ZT/ZT-T 160 (1.8T) | 1796 | 160Ps/5500 | 215Nm/2100 |
| ZT/ZT-T 160 (2.5 V6) | 2497 | 160Ps/6250 | 230Nm/4000 |
| ZT/ZT-T 180 Sports Auto | 2497 | 177Ps/6500 | 240Nm/4000 |
| ZT/ZT-T 190 | 2497 | 190Ps/6500 | 245Nm/4000 |
| ZT/ZT-T 260 | 4601 | 260Ps/5000 | 410Nm/4000 |
| ZT/ZT-T CDTi/135 CDTi | 1951 | 116Ps/4000 | 260Nm/2000 |
| ZT/ZT-T CDTi/135 CDTi Auto | 1951 | 131Ps/3500 | 300Nm/1900 |
| | | | | |
| --- | --- | --- | --- | --- |
| Performance ( secs /mph) | 0-60mph | 30-50mph | 50-70mph | Top Speed |
| ZT/ZT-T 120 | 10.9/11.3 | 8.7/9.1 | 9.7/10.2 | 121/119 |
| ZT/ZT-T 160 (1.8T) | 8.5/8.9 | 7.0/7.3 | 7.3/7.6 | 132/130 |
| ZT/ZT-T 160 (2.5 V6) | 8.8/9.3 | 7.5/7.8 | 7.6/7.9 | 131/129 |
| ZT/ZT-T 180 Sports Auto | 8.9/9.3 | - | - | 134/132 |
| ZT/ZT-T 190 | 7.7/8.2 | 6.5/6.8 | 6.4/6.7 | 140/137 |
| ZT/ZT-T 260 | 6.2/6.3 | 5.5/5.7 | 5.5/5.7 | 155/153 |
| ZT/ZT-T CDTi | 11.0/11.5 | 8.1/8.2 | 8.0/8.3 | 120/115 |
| ZT/ZT-T 135 CDTi | 10.3/10.6 | 7.3/7.5 | 6.8/7.1 | 120/119 |
| ZT/ZT-T CDTi Auto | 12.2/12.6 | - | - | 118/112 |
| ZT/ZT-T 135 CDTi Auto | 11.0/11.4 | - | - | 118/117 |
| | | | |
| --- | --- | --- | --- |
| Economy - mpg (l/100km) | Urban | Extra-urban | Combined |
| ZT/ZT-T 120 | 26.6 (10.6) | 46.3 (6.1) | 36.2 (7.8) |
| ZT/ZT-T 160 (1.8T) | 24.8 (11.4) | 45.6 (6.2) | 34.9 (8.1) |
| ZT/ZT-T 160 (2.5 V6) | 20.8 (13.6) | 40.4 (7.0) | 30.0 (9.4) |
| ZT/ZT-T 180 Sports Auto | 17.7 (16.0) | 35.9 (7.9) | 26.0 (10.9) |
| ZT/ZT-T 190 | 19.6 (14.4) | 38.4 (7.4) | 28.4 (9.9) |
| ZT/ZT-T 260 | 15.8 (17.9) | 27.2 (10.4) | 21.5 (13.2) |
| ZT/ZT-T CDTi/135 CDTi | 36.5 (7.7) | 60.7 (4.7) | 48.8 (5.8 |
| ZT/ZT-T CDTi/135 CDTi Auto | 28.3 (10.0) | 54.7 (5.2) | 40.9 (6.9) |

Back to the News content
---




Made in England