Geneva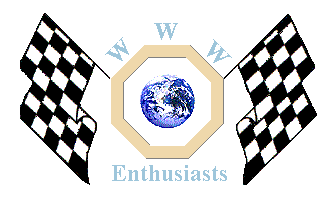 Click here to add your MG News.
---
23rd March 2004
HIGH PERFORMANCE SV-R A HIT AT GENEVA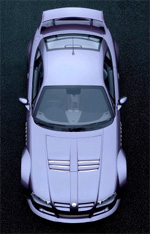 Following the reveal of a more powerful 'R' version of its high performance MG XPOWER SV at the recent Geneva Motorshow, MG Sport & Racing reports that the waiting list has now reached six months on certain specifications.

Deliveries are now being made of the carbon fibre bodied, 4.6 litre V8 XPOWER SV, priced from £65,750. Every SV is individually built to its owner's personal specification and customers are offered a wide range of equipment choices to tailor a basic vehicle to their own requirements.

The extra performance of the SV-R comes from a 5.0 litre XPOWER version of the all aluminium, 32 valve, quad cam V8 engine, built in conjunction with V8 tuning specialist Sean Hyland. The car accelerates from standstill to 60 mph in less than 5 seconds and top speed is in excess of 175 mph (284 km/h).

The modifications to the engine give a significant increase in power output from the 320hp of the SV to 400hp in the SV-R. At the same time, the extra engine capacity gives a massive increase in torque from 410Nm to 510 Nm at 4750 rpm for awesome mid range performance.

To keep the extra power under control, the SV-R is fitted with larger diameter Brembo brake discs. Unique detailing includes new alloy wheels and aerodynamic modifications with a distinctive rear wing.

Priced from £82,950, the SV-R naturally retains all the best features of the SV. The high tech vehicles feature F1 inspired carbon composite body construction and double wishbone suspension, security tracking with remote telemetry and dual mode full harness inertia seat belts.

An automatic transmission option will be available later in the year.

To ensure owners receive the best possible support a new XPOWER network of 14 dealerships has been appointed in the UK to sell and service not only the MG XPOWER SV but also an expanding range of XPOWER performance cars, parts, accessories and merchandise.

Numerous orders for the XPOWER SV and SV-R have now been received from overseas markets and a full export programme to Europe and beyond will be underway by the end of 2004.

Recently appointed Managing Director of MG Sport & Racing, John Parkinson said: "The SV-R is the next step in the evolution of the SV range and represents a tremendous increase in power and performance which makes it a thrill to drive."




Back to the News content
---




Made in England