Motorsport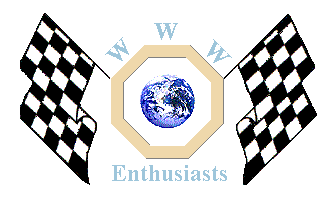 Click here to add your MG News.
---
14th April 2004
BENHAM WINS MG THRILLER - JUST
Barry Benham in an MG ZR won the first round of the MGCC Mayflower MG Trophy race on Silverstone's National circuit on Saturday 10th April, but Don Kettleborough and pole sitter Chris Dewing were all over his back bumper on the finish line.
Battles raged all through the twenty nine strong field of MG ZR and TFs proving once again that this series is one of the most entertaining anywhere in the UK.
Morning practice was a wet affair which tended to benefit the ZRs and a delighted Chris Dewing took his first ever pole position from 2003 series winner Benham. Mark Roberts was the fastest TF qualifier in 5th.
Silverstone was at its chilliest for the race, but at least the track was dry. Dewing led into Copse from the rolling start, but Benham had taken the lead by the end of the lap.
Newcomer Guy Gerricsh was going really well in fourth and battling hard with Mark Roberts, but got it all wrong at Copse on lap 7 and went no further. A former Tom Cat peddler, he will be one to watch in future.
Roberts was the fastest of the TFs in practice, but Andrew Whitmore came out on top in the race, setting fastest lap on the way.
Fresh from her success in the Thruxton Britcar Enduro, Fiona Leggate made a cracking start to make up three places by the first corner. Unfortunately, Colin Wilmott's ZR tried to occupy the same part of the track at Becketts and was obliged to retire on the spot in the ensuing melee. A furious Leggate dropped to 27th and then proceeded to scythe through the field on her way to an eventual 14th overall.
Fiona Leggate said: " I've worked hard on my driving since last year and was really hoping to do well today. For the rest of the race anyone in my way just got out of it because they could see I was coming through".
By mid race Benham had pulled out a clear lead over Dewing who was having trouble fending off Kettleborough, the pair swapping places several times. Lap 12 saw Benham held up passing a back marker and the Dewing / Kettleborough tandem was right back on his tail. Down the straight for the last time all three were line abreast, but Benham braved it out for the win and the wily Kettleborough snuck through to take second.
" It was a good clean race" reported Benham.
Chris Dewing said: "it was so close yet none of us touched. I knew Barry was really pushing as he was locking wheels braking for Becketts near the end".
RESULTS
| | | |
| --- | --- | --- |
| 1st | Barry Benham | MG ZR |
| 2nd | Don Kettleborough | MG ZR |
| 3rd | Chris Dewing | MG ZR |
| 4th | Andrew Whitmore | MG TF |
| 5th | Peter Felix | MG ZR |
| 6th | Mark Roberts | MG TF |
| | | | |
| --- | --- | --- | --- |
| Fastest lap | Class A | Andrew Whitmore | MG TF: 1:07.599 87.28 mph |
| | Class B | Chris Dewing | MG ZR 1:07.819 87.00 mph |
| | Class C | Elliot Mason | MG F 1:14.799 78.88 mph |

Back to the News content
---




Made in England