Record Breakers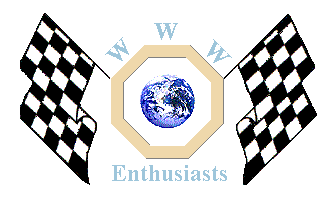 Click here to add your MG News.
---
15th June 2004
POWERTRAIN LTD POWERS SIR RICHARD BRANSON TO ANOTHER WORLD RECORD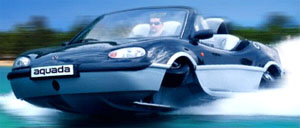 On a perfect English summers day the English entrepreneur broke the world record for driving across the English Channel. Driving the unique Gibbs Aquada amphibious car, Sir Richard Branson, smashed the record that has been held by the French for over 40 years.

The Gibbs Aquada is the first product from Gibbs Technologies an English company with its engineering and manufacturing base in the heart of England.

To power this unique vehicle Gibbs selected the Birmingham based Powertrain Ltd's KV6 2.5 litre six-cylinder engine to complete a winning English team.

Fraser Welford-Winton managing director Powertrain Ltd, said "On the day after the England France football result it is great to see England win back another automobile World record. Our KV6 engine has consistently demonstrated its power and reliability in on track motorsport and off road 4x4's but this time it has done it in even more extreme conditions".




Aquada

Back to the News content
---




Made in England