Charity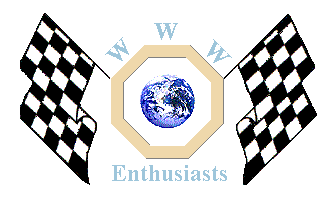 Click here to add your MG News.
---
18th June 2004
MG ROVER QUIZZES THE NATION TO WIN FOUR CARS AND RAISE £100,000 TO HELP PEOPLE LIVING WITH CANCER
MG Rover Group is holding a national 'Big Birthday Quiz' night, setting a challenge to raise over £100,000 for Macmillan Cancer Relief. Any team of four people can enter the quiz, to be held on the evening of Wednesday July 14, and the winning finalists will each win a new MG ZR or Rover 25 car.

The national 'Big Birthday Quiz' will test entered teams simultaneously throughout the network of regional MG Rover dealerships across the UK. Held at the time of MG's 80th and Rover's 100th birthdays, the quiz is thought to be the largest, non-televised, national event of its kind. Contestants will be competing to answer a broad range of general knowledge topics.

Phil Tufnell, the former England cricketer and current captain on BBC's 'They Think It's All Over' and soon to be Presenter on ITV's 'Simply The Best', who recently raised many thousands of pounds for Macmillan in a Rover supported 500-mile charity walk, is the event's nationwide Big Birthday Quizmaster on the night.

Paul Stroud, UK Commercial Director, commented: "The Big Birthday Quiz is a great national event for us to also celebrate MG's 80th and Rover's 100th year, and combine with it the launch of our latest 2004 new car range. We aim to raise over £100,000 for Macmillan with this innovative quiz, that will see the final winning team members each win a brand new MG ZR or Rover 25 car."

Teams of four can enter the national Big Birthday Quiz by registering at their local MG Rover Dealership before July 10. The team entry fee of £20 goes entirely to the Macmillan Cancer Relief charity.

Peter Cardy, Chief Executive of Macmillan Cancer Relief, said: "We are delighted that MG Rover Group is celebrating their marque birthdays with this innovative nationwide event, with all monies received going to Macmillan Cancer Relief. There are now over a million people living with cancer in the UK and all funds raised from this event will go towards helping us to provide the expert care and emotional support that cancer patients so desperately need."

Phil said: "I'm delighted to be working on this great initiative with MG Rover Group, supporting them to raise money for Macmillan Cancer Relief. The thought of being 'Question Master' for such a huge and worthwhile event makes me feel very proud and I am looking forward to continuing to work both with Macmillan and MG Rover Group. As some of you may be aware I lost my mother to leukaemia and understand the difference that a charity like Macmillan can make to people living with cancer."

Macmillan Cancer Relief helps people living with cancer. Each and every day 747 people in the UK are told they have cancer. There are now over a million people living with cancer, and four in ten will receive a cancer diagnosis during their lifetime. As well as taking action today to support people with cancer, we're shaping the future of cancer care. Our increasing range of services, including our Macmillan nurses, doctors and other health professionals, cancer care centres, a range of cancer information, practical help at home and help with money, is funded entirely through the generosity of our supporters. Thanks to them, Macmillan provides the practical and emotional support, which will change the lives of people living with cancer today - and tomorrow.

For cancer information and support, contact the Macmillan CancerLine (Monday - Friday, 9.00am - 6.00pm) by freephone: 0808 808 2020, textphone: 0808 808 0121 or email: cancerline@macmillan.org.uk; or log on to www.macmillan.org.uk.

Donations can also be made by cheque, payable to Macmillan Cancer Relief (MG Rover's Big Birthday Quiz). Send to Macmillan Cancer Relief, 186b The Broadway, Broadstone, Dorset, BH18 8DP. Telephone 01202 699333.




Back to the News content
---




Made in England