Event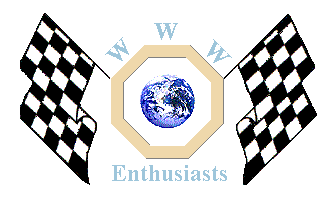 Click here to add your MG News.
---
30th June 2004
WORLD'S LARGEST MG EVENT ATTRACTS ENTHUSIASTS TO CELEBRATE MG'S 'OCTAGON DECADES'
The largest ever collection of MG sports cars is expected to congregate at Silverstone over the weekend of July 23-25, for the MG Car Club's International Festival in the marque's 80th anniversary year. The 54th consecutive event is the largest MG event of its kind with an anticipated gathering of over 5,000 MG cars and 30,000 enthusiastic attendees. MG enthusiasts are travelling from all over the world just to be part of this special event, with almost every type of MG represented at Silverstone.

The MG Car Club, with assistance from MG Rover Group, are displaying a historic journey through time from the earliest MGs through to the latest MG XPower SV sports car, represented in a special marque.

The popular event includes model grouped parking, circuit races with over 500 cars entering 16 races. Rob Oldaker, MG Rover Group's Product Development Director is competing in the double-header MG Trophy race in a works-prepared MG ZR 'ride-and-drive' car.

The 2004 event includes a full two-day race programme, sprint, rally rides, a massive trade presence, autotests, international concours, parades, circuit lappery, special exhibits and social events and looks set to draw even more MG devotees to the British Grand Prix venue.

MG Rover Group will also be displaying its very latest 2004 product range; from the best-selling MG ZR to the highly versatile MG ZT-T estate, with special attractions including 'Monogram' specified paintwork and other interesting MGs, too, including performance cars from MG Sport & Racing.

On-track activities include 16-races, covering all the MGCC championships, with entries exceeding 500. There will also be a round of the prestige BRDC Single Seater Championship. The programme includes MGs of every age, from the earliest Brooklands car, through to the latest MG TF and ZR, which race in the MG Trophy, which has a full grid of 33 cars.

With the vast MG Traders City on the Copse Runway - over 100 stands - everything can be found from concours machinery, to basket cases for restoration and all the parts they may require. MG Car Club stands and regalia sales, Cars for Sale and automobilia, feature strongly, while the Concours and Pride of Ownership always draw some of the finest MGs to be found anywhere.

MG Car Club chief executive Robert Gammage is confident of Silverstone 2004 providing something for every MG follower, whether they are restoring an early car or have just embarked on octagon ownership with a new MG. "MG 80 at Silverstone 2004 really will cater for every aspect of MG interest - both old and new - and we are looking forward to welcoming visitors from all over the world. An MGB GT and an MG TD are already en-route to Silverstone on their marathon drive from South Africa.

"We endeavour to provide something for every visitor, including families, who are particularly welcome with our ongoing policy of free admission for under-16s," he says.




MG Car Club

Back to the News content
---




Made in England