Event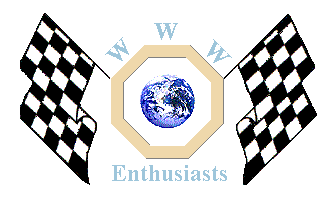 Click here to add your MG News.
---
30th June 2004
MG MAX IT AT NEC POWER SHOW
Performance is the recurrent theme as specialist car manufacturer MG Sport & Racing displays an impressive selection of its competition and fast road cars at the MaxPower Show which runs from 2-4 July, 2004 at the National Exhibition Centre, Birmingham.

The star of the stand for many will be the MG ZR-X hot hatch concept car which drew rave reviews at last month's Birmingham International Motor Show for its quantum leap in performance and style against others in its class.

The 385hp MG XPOWER SV-R supercar, dubbed by Auto Express magazine as a "great driver's car", the Xtreme MG XPOWER TF 500 and the World's Fastest Estate Car, the mighty 765hp MG XPOWER ZT-T, are also amongst the exhibits.

Using their extensive race and rally experience, MG Sport & Racing engineers have taken the standard ZR and given it a thorough makeover to produce a sporting hatchback with real attitude. With more power than the standard ZR, lowered suspension, distinctive five- spoke 18" wheels, aerodynamic improvements and a range of bespoke XPOWER interior and exterior modifications, the ZR-X shows what the first of a complete range of MG XPOWER cars could look like. Designed to be both fast and affordable, prices and anticipated delivery dates will be announced in due course.

Proving what a versatile company Sport & Racing is, top of the MG range is undoubtedly the 385hp version of the MG XPOWER SV supercar - the SV-R. Performance comes from a 5-litre XPOWER version of the all aluminium, 32 valve, double overhead camshaft V8 engine. Built in conjunction with V8 tuning specialist Sean Hyland the car accelerates from standstill to 60mph in less than 5 seconds. Top speed is circa 175mph. 510Nm of torque at 4750rpm gives shattering mid-range performance.

To keep the extra power under control, the SV-R is fitted with hugely powerful Brembo brake discs. BTCC MG driver Anthony Reid said: "The brakes are so powerful that on a recent track test I was unable to fully explore their potential first time out."

Naturally the SV-R retains all the best features of the entry level SV, including the lightweight and high strength composite carbon fibre bodyshell, double wishbone F1-inspired suspension, unique tracker and remote diagnostic telemetry and full harness inertia seat belts. Each car is individually specified and built, as customers can choose from a vast range of options, including a choice of forty paint colours, many of which are as dramatic as the car itself.

MG Sport & Racing is also showing the astonishing 6-litre V8 765bhp MG XPOWER ZT-T 'Bonneville', at 225.609mph, the fastest estate car in the world - so fast it needs two parachutes to slow it down - and MG's one-off Xtreme version of the TF sportscar, the turbocharged MG XPOWER TF 500.

Visitors will be able to try their hand at driving MG Sport & Racing's all- conquering racecars in an exciting XPOWER ZS drive simulator, as well as meeting works drivers Gwyndaf Evans and Anthony Reid who will be making guest appearances. Also on the stand during the show will be the MG Rally Scholarship contenders and, of course, the lovely XPOWER girls.


Back to the News content
---




Made in England