Motorsport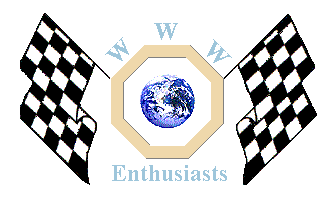 Click here to add your MG News.
---
6th October 2004
K SERIES WINS AGAIN!
On Sunday 27th September Simon Thornley from Powertrain Ltd's Manufacturing Engineering Department clinched the overall Friarsgate / Lifeline Curborough Sprint Championship at the final round topping the 76 registered contenders.

Driving his 230 + bhp 1.8 K Series Westfield Simon needed only to finish in a second place position in this final round to be guaranteed the 2004 title even if his main title rival scored maximum points such was his early season dominance winning his class on the first seven championship rounds.

Setting the fastest time in practice was a good start to the meeting but Simon drove with 'caution' during the timed runs and could only manage a 2nd place result, been beaten by 0.19 seconds to the class win. As it turned out Simon need not have worried as his title rival also faltered and failed to score a maximum. However when the organising club announced that there was to be an addition timed run at the end of the event which wouldn't effect the final Championship standing Simon had a chance to re- address his two and half year un-beaten run.

With his now customary tyre warming burn out completed, which resembles something you would witness at a Santa Pod drag racing meeting as the Westfield completely disappears in a cloud of smoke. Simon clearly was 'on it' as anyone standing near the fast first corner will testify as he carried on to set a time that blitzed the class leading time but also set a new class record for the course beating the old record which has stood for 7 years.

"I'm absolutely delighted to have won the championship outright, 3rd in 2000, 2nd in 2001 and now 1st in 2004".

"I am also delighted to have broken the long standing class record time which in my opinion should never have been allowed to stand as it was set with non legal tyres. To beat this time out of the record books is perhaps the most fitting way to end my successful season."

"These results have been achieved on a relatively low budget with all the development on the car and the engines done by myself, in fact I can't think of a single part on the car which I have not modified in some way. However, I would like to thank my sponsors EMERALDM3D and G.A. Engineering for their continued support and also my mentor Steve Wood from Performance Development for his valuable encouragement and advise over the years."

The Car has displayed the PowertrainLtd name proudly down both its flanks all season and will reappear next season with hopefully a larger capacity K Series engine producing even more power.




Back to the News content
---




Made in England