New Cars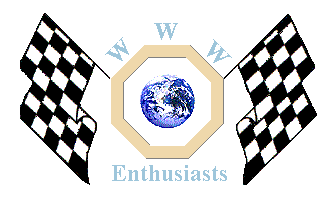 Click here to add your MG News.
---
1st December 2004
MG ZR IS THE NEW TOP PERFORMER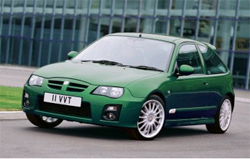 MGís pocket rocket ZR is now also the companyís best selling car. 2004 is the first time an MG model has consistently outsold a Rover car since the brandís expansion in 2001, though the Rover marque still commands greater overall sales popularity accounting for 65 per cent of the companyís sales. The sports hatch leads in the UK and Italy, and performs well in Spain, Ireland and Portugal.

Commenting on its new number one status, sales and marketing director Rod Ramsay, said: "The popularity of the MG ZR continues to grow and represents the brandís young-at-heart position. Though the top of the range ZR 160 leads the range in the performance stakes, racing to 60mph in 7.4 seconds, and onto a top speed of 131mph, itís the entry model ZR 105 that is the one that is turning young heads. Its appealing price, great performance and high standard equipment specification, means it enjoys two thirds of the modelís sales performance."

The 2004 MG ZR has a new exterior appearance, with a new style of bumpers, clear lens halogen headlamps and integrated front grille design which are now more reminiscent of the MG SV supercar. The ZR has improved dynamics for a great driving experience. Inside, the high quality and stylish cabin has also been revised with a new fascia design, rotary air vents, a new centre console, soft touch switchgear and an array of technology features.

The MG ZR 105 is available from £10,395 with a 7E / T1 (Thatcham approved) ABI insurance rating with the top-of-the-range MG ZR 160 available from £14,995. Since launch, sales of the ZR have exceeded 70,000 cars.




Back to the News content
---




Made in England