Charity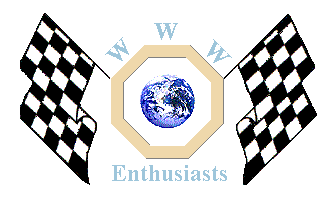 Click here to add your MG News.
---
4th February 2005
Vintage British Cars to Tour Michigan, Ohio and Indiana to Raise Money for National Children's Cancer Society
British car owners seek donations to help kids suffering from cancer
Detroit, MI, February 3, 2005: On October 1, 2005, up to 50 vintage British automobiles will depart Marshall, Michigan on "America's British Reliability Run," a demanding 750-mile drive along the backroads of Michigan, Ohio and Indiana to raise money to help children with cancer. This, the third annual event of its kind, is open to any British marque vehicle of any vintage such as Triumph, MG, Jaguar, Austin-Healey, Rolls Royce, Land Rover and Mini.

Last year's run around Lake Huron through Michigan and Ontario, Canada, raised an incredible $32,500 for the American and Canadian Diabetes Foundations' Youth Camps. This year, teams will collect donations in an effort to raise $500 per vehicle to be given to The National Children's Cancer Society to help them accomplish their mission: To improve the quality of life of children with cancer by promoting children's health through financial and in-kind assistance, advocacy, support and education.

"Since 1987, The National Children's Cancer Society (N.C.C.S.) has distributed over $32 million to families with children battling cancer. This support has been made possible through the generous contributions of countless individuals, corporations, private foundations and fund raisers such as this one. We know that the true miracles are the children who fight this disease," said NCCS spokesperson Julie Onesty.

"The run is a great opportunity for British car enthusiasts to raise money for a great cause and have fun while doing so," said event organizer Blake Discher. "Most of the vehicles making the run will be more than 25 years old, but they get around with little difficulty and have the benefit of being much easier to fix at the roadside than their modern counterparts. Last year, 43 cars made the run and every one finished without a problem," he added.

The route traveled will be a scenic one, on secondary roads, and includes Indiana's historic covered bridges in Parke County. Drivers will overnight in Rockville, Indiana, and depart early Sunday morning to finish the run back in Marshall, Michigan, by nightfall. The event is not a race, but merely a challenge to drivers to see if their vintage British cars will complete the run.

Teams pay their own expenses, so one-hundred percent of donations received go to the charity. To support the event or a specific team, donations may be made safely and securely with a credit card on the event web site www.abrr.org. Checks may be mailed to ABRR, 1363 East Fisher Freeway, Suite 8, Detroit, MI 48207 USA. Please make your check payable to The National Children's Cancer Society.




Back to the News content
---




Made in England