Meeting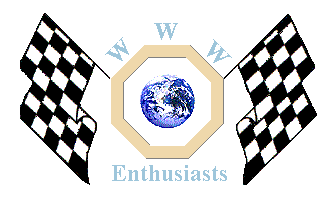 Click here to add your MG News.
---
7 March 2005
Red and Sporty? Come on down!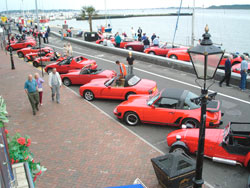 Every fourth Friday of the month, May - August (6th May - 26th August) Classic British Sport Cars are the only vehicles allowed onto Poole Quayside. All British models are welcome as long as they have been registered pre August 1983

As part of the Coles Miller 'Quay for my Car' event, Poole Quay comes alive each Friday night from 6pm with fabulous cars stretching the length of the Quayside. The strict marque theme allows the selected motors access on their particular night... making for an exciting event and an eye catching spectacle with only the cream of motoring design admitted.

The 17 car events are themed as:
1st Friday of the month - Red Open Top Sports Cars
2nd Friday of the month - Mini Magic (old and new)
3rd Friday of the month - Beetle Mania (old and new)
4th Friday of the month - Classic British Sports Cars
5th Friday of the month - Audi TT's
Owners can enjoy a relaxed summer evening along the waters edge… showing off vehicles and sharing tips and advice with like minded people.

Coles Miller 'Quay for my Car' is a very popular spectator event, as all the cars have a 'Details board' giving the cars history and amusing anecdotes. NEW for this year we are hosting a 'Car of the Week' competition, plus other on-night entertainment including music and pit-stop food promos in some of our contemporary café bars, traditional pubs and fine dining restaurants.

Check out www.pooletourism.com for updates on 'Quay for my Car' and all the other events taking place as part of Poole's 'Longest Summer'.




Back to the News content
---




Made in England