Motorsport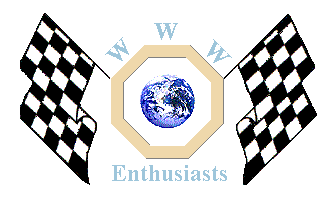 Click here to add your MG News.
---
20th June 2005
FISC MIDGET & SPRITE EUROTOUR: Report from Spa-Francorchamps 10-11-12 June 2005
RACE ONE ­ SATURDAY 11 JUNE 2005
GIBSON GETS GOING
David Gibson capitalized on his pole position to take a hard fought victory in the first race of the Spa Euro Race weekend for the 2005 FISC Midget & Sprite EuroTour.
Gibson's pole time was only one tenth of a second quicker than fellow front row man, Ian Hulett, but Hulett's challenge disintegrated with his throttle linkage as the pack came through Rivage.
John Faux, Jean-Michel Guermonprez, and John Moon moved up one with Hulett's temporary demise, but two disadvantaged qualifiers were advancing rapidly through the field.
Whilst Faux and the Frenchman squabbled for second, Pieter Bakker and Ian Burgin were having their own personal duel whilst scything past their opposition, catching Moon by lap five and then setting about the rest.
Having dealt with Faux and Burgin, the pair were right on the tail of leader Gibson, when Bakker spun at the righthander of the Bus Stop, nevertheless recovering to squabble over 6th again with Moon.
Bakker's spin gave Burgin some breathing space, but Gibson was out of reach, despite slowing slightly towards the end.
Guermonprez and Faux settled their battle in that order to take 3rd and 4th, Bakker taking 5th and Moon 6th
Meanwhile, the man everyone had forgotten about, Ian Hulett, managed an amazing repair to his throttle linkage, utilising a piece of wire from a nearby fence! Clearly the effort was worthwhile as Hulett returned to the fray, setting fastest lap by some one and a half seconds.
Interestingly, Gibson's victory was exactly 21 years to the date of his very first, also in a Midget!
RACE TWO ­ SATURDAY 12 JUNE 2005
HULETT THROTTLES BACK TO THE LEAD
With his piece of fence wire replaced by a bolt, Ian Hulett was in a determined mood to make up for his ninth row grid slot and immediately set about a charge through the pack.
In the meantime, pole man Gibson was under pressure from Bakker, the pair engaging with one another throughout the race.
In some ways, their scrap played to Hulett's advantage, as it did with Faux and Burgin, who played with each other for most of the ten laps.
It was therefore only a question of time before Hulett would reach the front and with Bakker having opened a gap from Gibson, it seemed the order was determined.
On the final tour however, Bakker was slow through Blanchimont, his engine low on oil pressure and mysteriously dying momentarily. This allowed Gibson to slip through and take second, the Dutchman recovering to third, still some six seconds ahead of Faux.
Burgin had found his one litre car significantly slower than in race one, but had still been trading places with Faux until two laps from the end when the latter found a way through at Blanchimont, going on to open a two second gap.
Paul Naish had a relatively lonely race to 6th after the hectic first lap when he dived to the inside at Les Combes to demote John Moon, the pair having held 4th and 5th for a short period.
RACE THREE ­ SATURDAY JUNE 12, 2005
IAN DOES THE DOUBLE
Despite holding pole position, Hulett was beaten to Les Combes by Gibson, with Faux well placed, neck and neck with Burgin. Bakker meanwhile had fallen into the clutches of a fast starting Moon.
After some initial scrapping, Hulett found a way past the green Lenham Sprite and then it was Faux who began to harry Gibson. Eventually, Bakker found a way to break clear of Moon and set about catching the leading bunch, again finding Faux and Burgin in close company.
By the time he had dispatched them to assume third, Hulett and Gibson were too far away to be caught, the latter having a few moments trying to keep on the tail of Hulett and eventually deciding a safe second place was a sensible option.
The Faux/Burgin battle came to an end with the latter breaking a drive shaft, elevating Guermonprez to 5th. The Frenchman had been enjoying a spirited and tactical battle with Moon until the Englishman's tyres went off, with Ian Whitt joining in the fun and holding 6th until retiring three laps from home, handing his place back to Moon.
David Gibson again took home the highest points scoring trophy of the weekend, with Bakker second and John Faux third.
The next event is at the Nordschleife/Nüring over the weekend of July 15 and 16.
Previous race reports and further information on the FISC Midget & Sprite EuroTour are available on the website www.fisc-europe.org .
by Pieter Bakker


Back to the News content
---




Made in England