Charity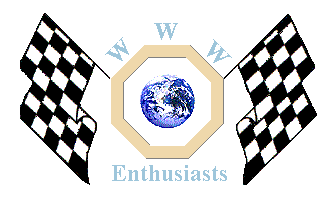 Click here to add your MG News.
---
20th June 2005
TIFF NEEDELL SAYS HIT THE ROAD FOR
GREAT ORMOND STREET HOSPITAL CHILDREN'S CHARITY
Are you crazy about cars? Devoted to driving? Then the GOSHCC annual Beaujolais Driving Challenge could be right up your street.

Taking place from 15 to 17 November 2005, the Challenge is a unique event designed to test your map reading skills. You'll be driving at night, through the winding streets of France via mystery checkpoints with the clock ticking, aiming to finish with the lowest possible mileage - a test of navigational skill, not speed.

This is a one-of-a-kind driving adventure, starting at one of the great homes of British motor sport, Brands Hatch in Kent and finishing in the Beaujolais wine region of France.

Mission accomplished, the teams will have a fun-filled itinerary ahead, including a celebratory dinner followed by an excursion to the Beaujeu village street party, which celebrates the wine's traditional midnight release on the third Thursday in November.

Tiff Needell, racing driver and TV presenter, said: "Throughout my career, I have been part of many exciting motor events but there is something very special about the Beaujolais Driving Challenge.

"It's an intriguing and very different event that's not only about cars but encourages everyone to have fun whilst raising money for a wonderful cause.

"GOSH is working hard to raise £123 million to bring it's facilities up to 21st century standards so here's your chance to do your bit ...and have some fun!"

The entry fee per team (driver and navigator) is £525 with additional team members travelling at £262.50. Each team is asked to raise a minimum of £1,000 for GOSHCC in addition to their entry fee.

For more information please contact: Special Events Team on 020 7916 5678 or visit the website www.gosh.org.




Back to the News content
---




Made in England