Motorsport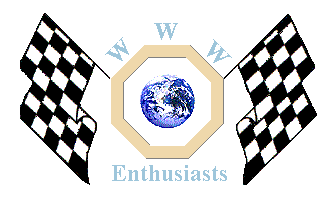 Click here to add your MG News.
---
26th July 2005
Italian Job
The dangers of the infamous Nordschleife were all too obvious with the pole position slot empty following Pieter Bakker's subsequent off at Schwalbenschwanz, wrecking his Monza Sprite, but giving second fastest qualifier, Ian Hulett, a clear run to the hairpin of the GP circuit.

Chased hard by John Faux and occasional FISC EuroTour competitor, Michele Tommasi, Hulett kept the pack at bay for the first lap, but came under pressure he was unable to resist half way round the second.

With Faux having found a way past, Tommasi was given hope too and duly made his move, Hulett, in any case, going on to suffer a slight misfire which inhibited his progress on the straights.

This left Faux and Tommasi to fight amongst themselves, which they duly did for the next two and a half laps. Lap two saw the Italian squeeze through at the NGK chicane, only for Faux to regain the advantage at the Conti-Spange hairpin next time around.

With the pair so close, the last lap was sure to be an exciting one, and so it proved to be. With the duo side by side for the entire mile long final straight, it was a case of 'the last of the late brakers' into the Tiergarten/ Hohenrain series of bends.

With neither about to give way, it was perhaps a little inevitable the two would take to the grass, Faux feeling aggrieved at his treatment but nevertheless still smiling at the end.

It was Tommasi who emerged from the fracas in the lead, repeating the victory scored by Antonio Bertini in 2002 in the same Rae Davis prepared car.

Faux was therefore a disappointed second, with Hulett a distant third. Adam Cunnington took fourth after a race long dice with Rob Halewijn who was unlucky to retire on the final straight with rotor arm failure.

Hans Dullaert moved up well from qualifying 11th to take a lonely 5th, with John Moon 6th.

Amazingly, Moon and Halewijn set qualifying times separated by only .2 of a second over the 15 mile lap, with Ben Kap just .025 behind Halewijn!

The next round of the 2005 FISC Midget & Sprite EuroTour is at Zandvoort over the weekend of September 10 and 11.




Back to the News content
---




Made in England