Motorsport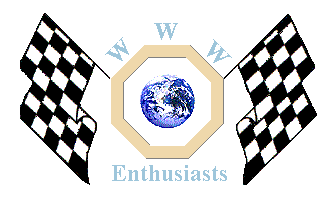 Click here to add your MG News.
---
14th August 2006
FISC EUROTOUR - REPORT FROM THE NORDSCHLEIFE - PIETER BAKKER
Saturday 29 July 2006
8th Eifel Mountains Classic / Nordschleife (GER)
Although it was anticipated, that the bigger cars would walk away with victory in the 8th Eifel Mountains Classic, it was an AH Sprite driver, who wrote history by winning this event.
Adam Cunnington (UK) already proved his case in the Continental 'A' Series before and now saw fit to take a undisputed 'flag to flag' in in an international field heading Morgan V8's, MGA, BGT, Roadsters and Midgets, AH 3000 MkIII, Triumph TR3A, 4, 7V8, GT6 and Spitfires.
Second placed man Neil Howe (UK) in his Triumph TR4 racing a lonely race in second all the way, coming from fourth, but never being able to really catch up with Cunnington.
Behind the leading pair, there was a race long battle going on between Christian Bock (GER) on Morgan Plus 8, Christian Aeschbach (CH) on MG BGT, Pieter Bakker (NL) on AH 'Monza' Sprite and Richard Evans (UK) on MG Midget.
It was only halfway, that Bock found the better of the cars in front of him and slowly pulled away, taking a podium and leaving the BGT, Sprite and Midget behind to battle it out between themselves.
A steady drive from Aeschbach was rewarded with fourth place in the end, while Bakker and Evans disputed 5th place until the finish line. Both having their mechanical problems, Bakker - coming all the way from a 15th gridslot - finally took the better of Evans, taking 5th place and leaving 6th for Evans.
Family doctor Rob Halewijn (NL) did honour to his '13'th grid position by ending up in the Armco. After being hospitalised, he was sent home later that afternoon till big relief of the entire paddock.
The 8th Eifel Mountains Classic, being a pilot race for next year's FISC EuroTour presentation proved to be a tremendous success. A choice of three out of circuits like Brands Hatch GP, Clermont Ferrand, Dijon GP, Monza, Nordschleife, Spa and Zandvoort GP are now being considered for the 2007 calendar. Well spread apart the racing season, this new type of racing series, purely based on the choice of only the very best historic GP Circuits, should be able to provide for a new historic motor racing experience.

Back to the News content
---




Made in England