Our first book, "How to Power Tune MGB 4-cylinder Engines For Road & Track" gives clear and detailed advice on engine preparation , rolling road tuning, suspension and brakes, based on our broad experience with this marque. It is aimed at the amateur enthusiast and professional alike.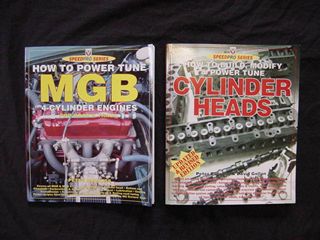 Our Books
Our second, "How to Build, Modify & Power Tune Cylinder Heads" is the definitive guide to the mysteries of cylinder head modification. Like our first book, it is fully accessible to the amateur, whilst offering detailed guidance to the professional.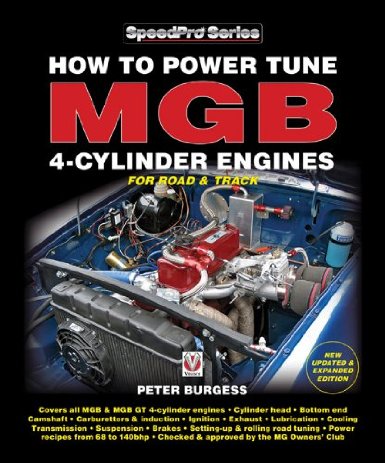 Our MGB book is back in print, updated, revised; with an additional 32 pages. This edition benefits from the investment in our State-of-the-art rolling road to include detailed power graphs, plus 17 years more engine building, tuning and Championship winning experience.
Signed copies are available for £27 at our unit or £33 to include first class recorded delivery (UK mainland). All other destinations £27 plus postage at cost. We can invoice by PayPal if required.
A lovely, personalised present.
Please click here to return to the Home Page.