"The engine was a gem....the slightest touch of the throttle had the revs soaring and the 1800 scorched away from rest, yet was tractable and without vice. This is 'B' series tuning at its best!"
Classics January 2004 road test report on Rally prepared 1800 Landcrab powered by one of our Fast Road engines using a Piper HR285 camshaft.


If you have any problems with the words or pictures
overlapping, go to 'Page', 'Text size', then click on
the next size down. Thank you, Peter.
Welcome to our Website. The Home of high quality modified cylinder
heads for road, race and track. High performance and increased economy.
We modify heads for MG, MGB, MGA, MGC, Midget, Mini, Rover and all other makes.

© Peter Burgess 2021
E&OE



Our MGB book is back, bigger and better than ever
......please click here

Waterless Coolant . In our opinion using coolants other than water with antifreeze/corrosion inhibitor addition as recommended in the original workshop manual can allow the engine to run too hot and cause problems such as sticking valves and piston damage. We offer no warranty on our engines and heads if waterless coolants are used. Water is the best liquid for transferring heat.
MGB Supercharged Head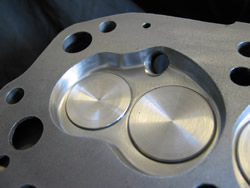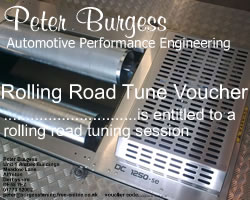 MGZR tuning experiment
....click
here
...now includes
link to Flugelhorn2.
Peter Burgess
Unit 1
Amber Buildings
Meadow Lane
Alfreton
Derbyshire
DE55 7EZ
United Kingdom
01773 520021

Searching for that ideal present for the Car Enthusiast? Look no further, we now offer a Gift Voucher for a session on our Rolling Road.
Please click
here
to view the page.

MGB Run in the Sun Rally Car,
please click
here
.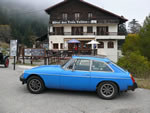 25 years of winning the MGOC Lancaster Insurance Race Series, click
here
to view