Total Page
Hits since
21-3-01
Nick Smallwood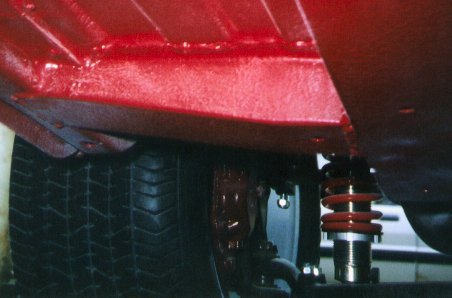 "Looking for more rigidity in my GT body I came up with an easy modification of welding another cross-member under the front of each floor plan parallel to the existing one, connecting the sill section to the middle chassis rail. The cross-member repair sections are available for a few pounds and require only shortening.

This area has always concerned since I saw a MGBV8 in which the driver's legs had been crushed after a particularly bad accident. The only resistance to the sill entering the foot well is the floor pan. This modification makes the foot-well a box, and has the double effect of increasing body rigidly and increasing driver/passenger safety."

A full description of the conversion is covered on my website.