Period Reports
Painting Your MG
Creative painting schemes for MGTD's from the July 1952 issue of Auto Speed and Sport.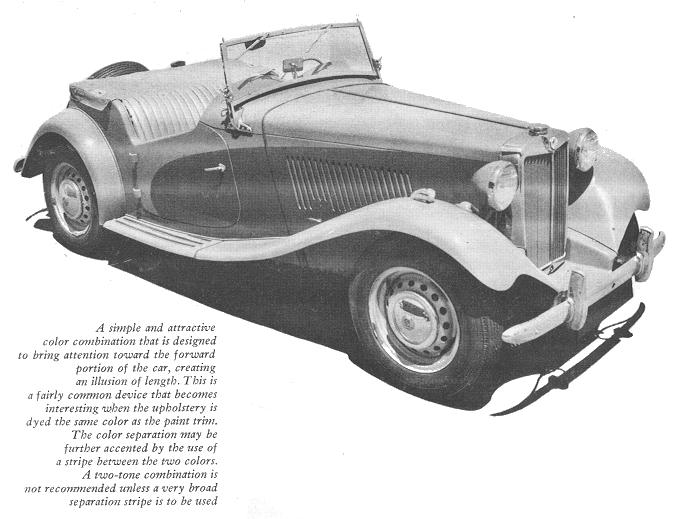 Painting Your MG
YOU CAN MAKE YOUR CAR LOOK LONGER
AND LOWER SAYS VINCE ALDRIN
IF YOU ARE planning to refinish your MG, here are some excellent suggestions offered by one of Southern California's outstanding paint stylists, Vince Aldrin, of Guild Auto Body. Vince is responsible for the very-good-looking red and bronze TD on this month's cover. When we asked him to tell us why so many people have brought their sports cars to him, for color designing, Vince had the following to say:
"There is only one reason for painting an MG in a color design rather than in the normal process of refinishing. Many people want to change the general effect of the car by making it look longer, lower, or "just different." The four suggestions shown here tend to accomplish one or more of these things. In turn they can be modified by changing the type or color of a stripe, if a stripe is used. The color combinations may vary from a two tone creation of one color to full usage of sharply contrasting colors."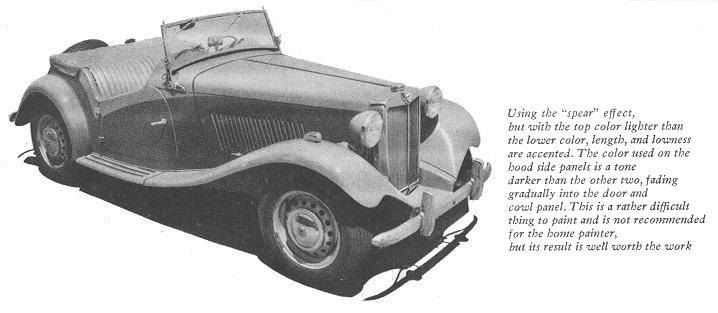 July 1952 · AUTO
---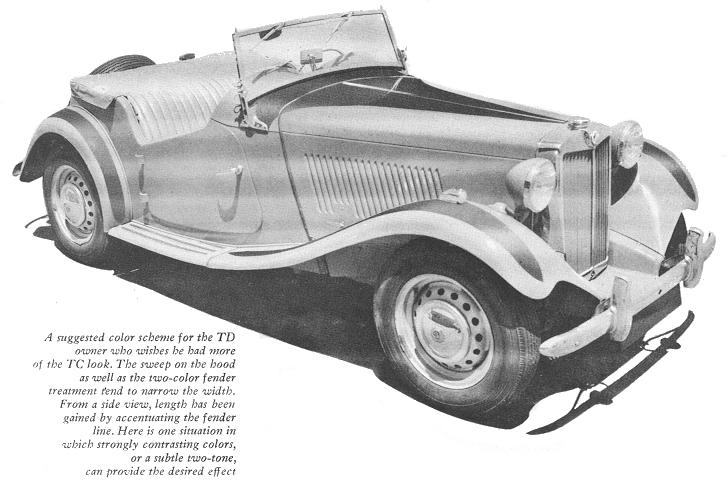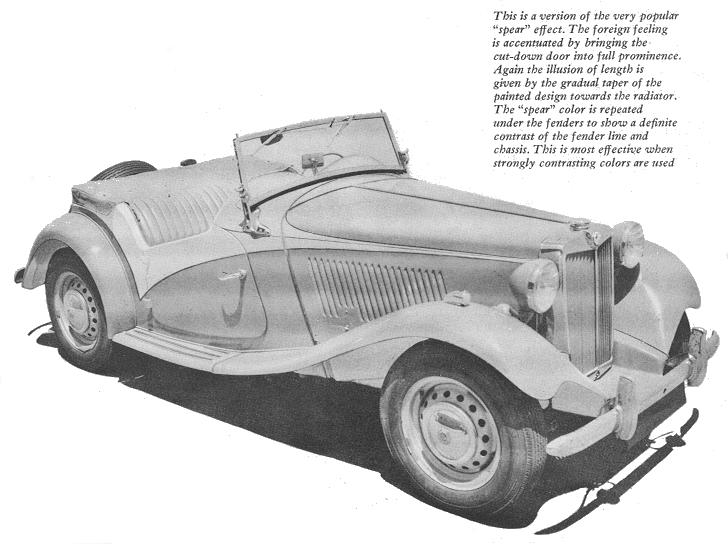 July 1952 · AUTO
Home | History | Details | Myths and FAQs| Literature | Entertainment | Gallery | Links | Map
| | |
| --- | --- |
| © 1999 - 2017 by Christopher C. Couper | Page last updated on June 6, 2000 |