Halfords Midget Challenge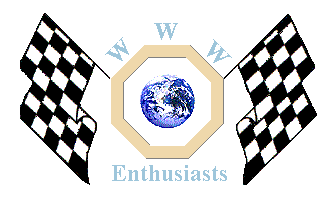 Click here to add your MG News.
---
New web site for 2001
2000 Season
Richard Wildman Midget Triple Champion
Photographs from Snetterton, May 21st 2000 © Kelvin Fagan

| | |
| --- | --- |
| | This is David Ecob in his Blue MG Midget. Halford Midget Challenge at Snetterton. David also competes in the Cockshoot Cup Championship |
| | Edward Reeve ready and waiting to go. This a Class A car, which means its fully modified! |
1998 Review
Covered within the news section
OULTON PARK - JULY 5th
Covered within the news section
SILVERSTONE - JUNE 14th
Covered within the news section
CASTLE COMBE - MAY 27TH 1997
A fast and furious race, the fastest lap set by Richard Connell at 97.45 mph is proof of that, which means he would have racing at over 100 miles an hour on some parts of the circuit! But setting class records is one thing, actually crossing the finishing line first is another. Connell, despite his pace, finished third. It was Laurence Cutler who took the win, he led nine of the ten laps.But after having to take evasive action, when a back marker spun in front of him, he dropped to third. This allowed Adams & Connell to slip past. Cutler immediatley fought back and retook the lead. He gladly accepted the win!


1..Laurence Cutler......MG Midget
2..Graeme Adams.........MG Midget
3..Richard Connell......MG Midget
4..Paul Sibley..........MG Midget
5..Karl Darras..........MG Midget
6..David Brooker-Carey..MG Midget

Fastest Lap..Richard Connell 1m 07.97s @97.45mph


OULTON PARK - APRIL 19TH 1997
It was a disastrous start for current champion Bill Lancashire, after a spin at the the first corner, on the firt lap! But it is obvious why he is the champion, because, amazingly, he pulled back 9 places to take a well deserved victory.

Results
1..Bill Lancashire
2..Rob Futcher
3..Hugh Coleman
4..Chris Hart
5..Ian Burgin
6..John Faux

LAST RACE VICTORY LANDS LANCASHIRE THE HALFORDS MIDGET CHALLENGE
Class victory at the last race of the year, on the Brands Hatch Indy Circuit, netted Henley-in-Arden driver Bill Lancashire the 1996 Halfords Midget Challenge. In the closing stages of the season, it became apparent that it was going to be a two horse race for overall honours between Lancashire and last year's champion, Peter Hall, both drivers competing in Class C for Roadgoing cars which all run on identical, street legal, Bridgestone Tyres. Fully Modified driver Chris Montague was also in the hunt, but the scoring system went against him in the final few races, though he had tied up his class before the last round, as did Richard Wildman who won Class B for Race Modified cars.
The series, celebrating its twentieth birthday, was run over 13 rounds and this year drivers only raced at events run by the M.G. Car Club and the BRSCC, resulting in visits to 8 different circuits during the seven month season.
New champion, Bill Lancashire, originally raced a Modsports Midget in the 1970s and came into Halfords Challenge in his Roadgoing car in 1985, (when he finished tenth) after a period of retirement, but his car still keeps the same livery as he previously raced in. He secured the 1996 crown with a tally of five wins, two seconds, and three thirds. As well as the little going to the wire, Terry Farman and Hugh Coleman also fought it out for the third and fifth overall at the last round, with Farman getting the verdict by virtue of his third place. Mick Mercer and Christ Hart more often than not came home in the top five Roadgoing cars.
Having won Class B this year, Richard Wildman, who took the Roadgoing Class in 1991, is due to come out in a Fully Modified car in 1997. He took seven wins, three seconds and six fastest laps from seven pole positions. Second in this class was Marcus Fellows who notched up two wins and third Ken Tempest with one. Last year's winner, Phil Mayne, who was not able to compete in very many rounds in '96, came fourth.
1996, was the year Chris Montague finally took the Class A honours in his immaculate white, Fully Modified Midget, seven wins, six fastest laps, plus two other top three placings from six poles, making him a convincing winner, by a margin of 21 points. As well as racing with us Chris, who has in the past competed in Minis and Formula 3, also took part in the 1996 Austin-Healey Championship in his Sprite. David Brooker-Carey, consistently finished in the top three, to secure second in this class, just ahead of Ted Reeve, in his 28th season of Midget racing.
Class A also had a large "might have been" factor. 1994 top man, Lawrence Cutler all but destroyed his car in a second lap accident at Cadwell in May and as a result, missed most of the season. When the car did reappear, Lawrence was sharing the driving with his team manager, otherwise known as his brother Julian, a noted Mini and Ford 2000 campaigner in the 1970s. David Shannon, who cleaned up the class last year, blew his engine early in the season and as is often the case, although rebuilt to the same format, it did not have the power of the old one. Peter May, as ever busy building winning engines and gearboxes for other drivers, had insufficient time to develop his own new car, or happened to be in the wrong place at the wrong time, during some of his races.
So that ends the twentieth season of Midget Championships: yes it was in 1976, that Larry Quinn, through his Safety Fast! "Midget Notes" arranged a drivers meeting in the Silverstone Club House for anyone interested in taking part in a one model series. Dave Paige and Ted Reeve were amongst the first drivers to register and I think it speaks for the championship, that they are still racing in it today. Larry, of course, continues to organise the series.
In 1997, we come of age, for the Roadgoing competitors this means upgrading to slightly wider wheels, which should make for even closer racing, if that is possible. We will continue to receive support from Halfords and Bridgestone, who we thank for being with us for 1996 and previous seasons. Thanks also to Doreen Everitt, for the awards at the Steve Everitt Memorial Race, THE trophy went to Julian Cutler. The Challenge trophies will be presented at the group's dinner dance to be held on the 1st February, at the Stone Manor Hotel, Kidderminster. Details of this year's championship available from Larry Quinn 01702 582560.
RESULTS OF THE 1996 HALFORDS MIDGET CHALLENGE
| | | | |
| --- | --- | --- | --- |
| 1 | Bill Lancashire | Class C | 132 |
| 2 | Peter Hall | C | 130 |
| 3 | Terry Farman | C | 130 |
| 4 | Chris Montague | A | 116 |
| 5 | Hugh Colman | C | 114 |
| 6 | Richard Wildman | B | 112 |
| 7 | Chris Hart | C | 87 |
| 8 | David Brooker-Carey | A | 85 |
| 9 | Ted Reeve | A | 83 |
| 10 | Marcus Fellows | B | 72 |
Republished from the January 1997 issue of Safety Fast

Back to the Motorsport Index
---