Total Page
Hits since
21-3-01
Traction Bars

Click on the images for a larger version
John Bourke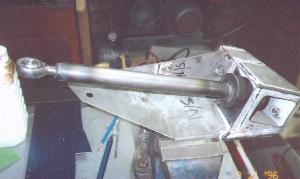 This shows my own design of traction bar assembled on the bench prior to painting.As can be seen it comprises a folded steel "traction box" which is bolted to the heel board and sandwiched under the rear shock mounting plate. The bar itself is made of CDS tube with bushes TIG welded into either end tapped to take a rose joint and stud and washer. The bushes used are a soft closed cell foam to allow some compression as the movement of the axle is not vertical - a hard bush would bind under normal movement.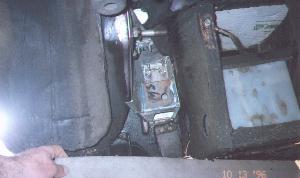 The "traction box" during trial fitting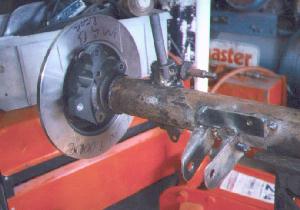 Shows the axle after the traction bar/brake pipe brackets had been welded on.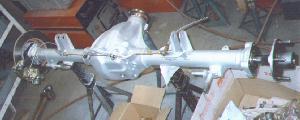 Shows the axle during build-up - brake pipes - traction bar brackets etc.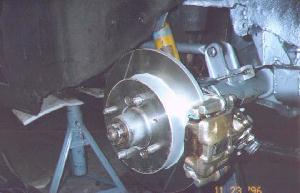 The end of the traction bar and bracket on the axle.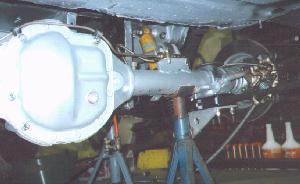 Fitting a V8 engine into an MGB

This site forms part of MG - The Classic Marque
Email: webmaster@mg-cars.org.uk