Total Page
Hits since
21-3-01
Oil Cooler Tray & Support Panel

Click on the images for a larger version
Factory V8
Erich Hovley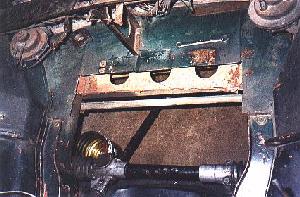 Picture of the radiator tray cut away.

Since the car is a chrome bumper '68, the tray had to be cut toward the front of the car and the strengthening panel beneath it cut away. This is the first step of that procedure, with the tray cut, but the panel still in place. The tray was cut using a grinder fitted with a cutting wheel approxiately 1/4 inch from the captive nuts used to hold the oil cooler. I may have to deepen this cut when I get the radiator so it can fit ahead of the swaybar. I used a spotweld cutter from Eastwood to remove all of the spotwelds holding the panel to the tray (about 1 per 1/2 inch - slow day at the factory) and it just fell off. This is one of those "must have" tools when removing stuff from the engine bay.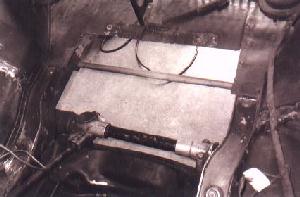 View of the oil cooler tray after the support panel has been removed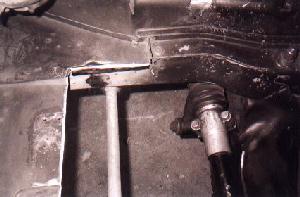 Edge of the oil cooler tray showing the edge folded down to the frame rail. This rolled over edge will be welded and then cleaned up to make it look sanitary.
John Bourke

Fitting a V8 engine into an MGB

This site forms part of MG - The Classic Marque
Email: webmaster@mg-cars.org.uk