Welcome to the MG Car Club Lincolnshire Centre
From the Author Bob Welch.
Hi everyone
I was again this year unable to attend the AGM. However I was notified of a couple of comments re the website.
I am more than happy to take constructive comments and that appeared to be the case.
With that in mind I would ask you all to please do the following
If you believe something on the site is incorrect then please email me with the correct information.
If you would like something adding again please contact me with details
Finally it would be great if when you attended one of our events or natter events please send me a report (in Word) and photos (1meg?)
Kindest regards Bob e mail here
************************
LATEST NEWS

Lockdown News

** New guidance to organisers and participants in Motorsport activities.

All participants are required to wear face masks at all times
During the event.

If persons cannot wear a face mask then they are not permitted to attend the event. **

Great News, we will be running our 20th September Autotest with special requirements.

""""Please note""""" this date change!! this has been put back by 1 week to 20th SEPTEMBER

Here is our new entry form for use on entering the September autotest. Download Entry form here Download ASRs here and Officials download sheet here

All the rules and regulations we need to abide by are contained on our COVID CONTROL DOCUMENTS which are available here for download in Word or PDF a lot of things have changed so please read carefully.

Details on payment for the entry is by Bank Transfer and details are on the entry form. Test diagrams will be published shortly.

Also each entrant needs a Special licence that is free but requires to be applied for please read below

This licence is free of charge, entitles you to access Motorsport UK's comprehensive member benefits package*, and will allow you to compete in following events run on a Motorsport UK Clubman Permit:

Autocross/Clubcross (inc. Minicross)

Autotest/Autosolo

Trials

Cross Country

Road & Navigational Rallying (inc. 12 Car & Scatter)

In order to apply online, you need to satisfy the below criteria:

You are minimum 18 years of age

You are medically fit to compete in motor sport

You are a British citizen

Hope all this is clear

Please see aditional guidence below

After the AGM it became obvious our calendar of events would be subject to huge disruption. To date we are still unclear of the future and we are no nearer knowing when things will change and when we may be able to meet up again.

As soon as things change we will attempt to have some sort of calendar and we can once again enjoy the social and sporting ways we use our cars. However until then we would like to try and occupy you all with some interesting web based things to do

With this in mind because our Concours has been cancelled we are trying to do a VIRTUAL CONCOURS. To enter please send a few photos of your car to me at mgcclincs@aol.com and I will place them on our concours web page here You could also send a few words to put with the photos to enhance your entry. We will hopefully be giving awards to the winners in August when judging will take place. Please support the centre by joining in with the spirit and entering

Could anyone with any ideas of the things we could do please let me know rjwelchmidget@aol.com

From our part I would like you to send me any of the following:

Articles both technical or Social

Photos of your car or things you have done

or anything of any interest to people keen on MGs and classic cars

please dont let me be the only one, contribute :)

Things we have done HERE

Technical articles HERE

********************

2020 Annual General Meeting

Thursday 5th March 2020 see below

********************

19th April East Kirkby

Autotest see below

********************

26th April Drive Your Classic Day

Walled Garden Baumber

see below

********************

2020 Annual Dinner Dance and awards

photos added here

Lincolnshire Centre Poachers Concours and Pride of Ownership

Doddington Hall

photos here

MG Display at Lincolnshire Aviation Heritage Centre
Rover Day


Photos

here


Saturday 13th July 2019 East Kirkby

Summer Autosolo 19th May 2019




Photos and results added

here



Spring Autotest 14th April 2019




Photos and results added

here


************************
New Feature
Watch our video demonstrating an Auto Test and a Scatter Rally here
*************************
We now have a facebook page called "mg car club (lincolnshire)"
not everyone's cup of tea, but for others hope you will join and speak with friends in the mg community
Please no politics or other contentious subjects, simply friendly chat with mg content and latest news
many thanks to john simpson for his efforts
*************************
Lincolnshire Centre 40th Anniversary year 2020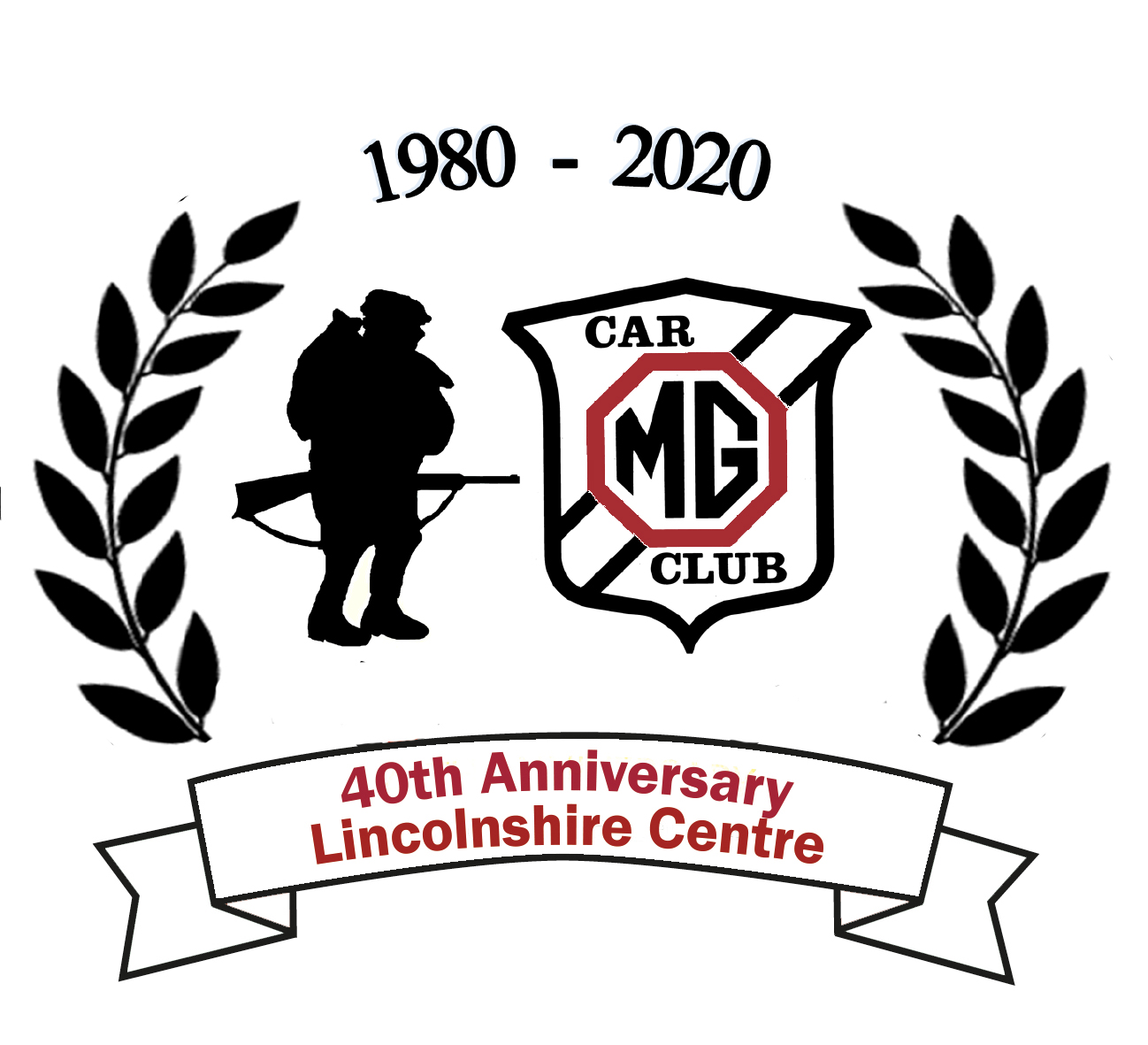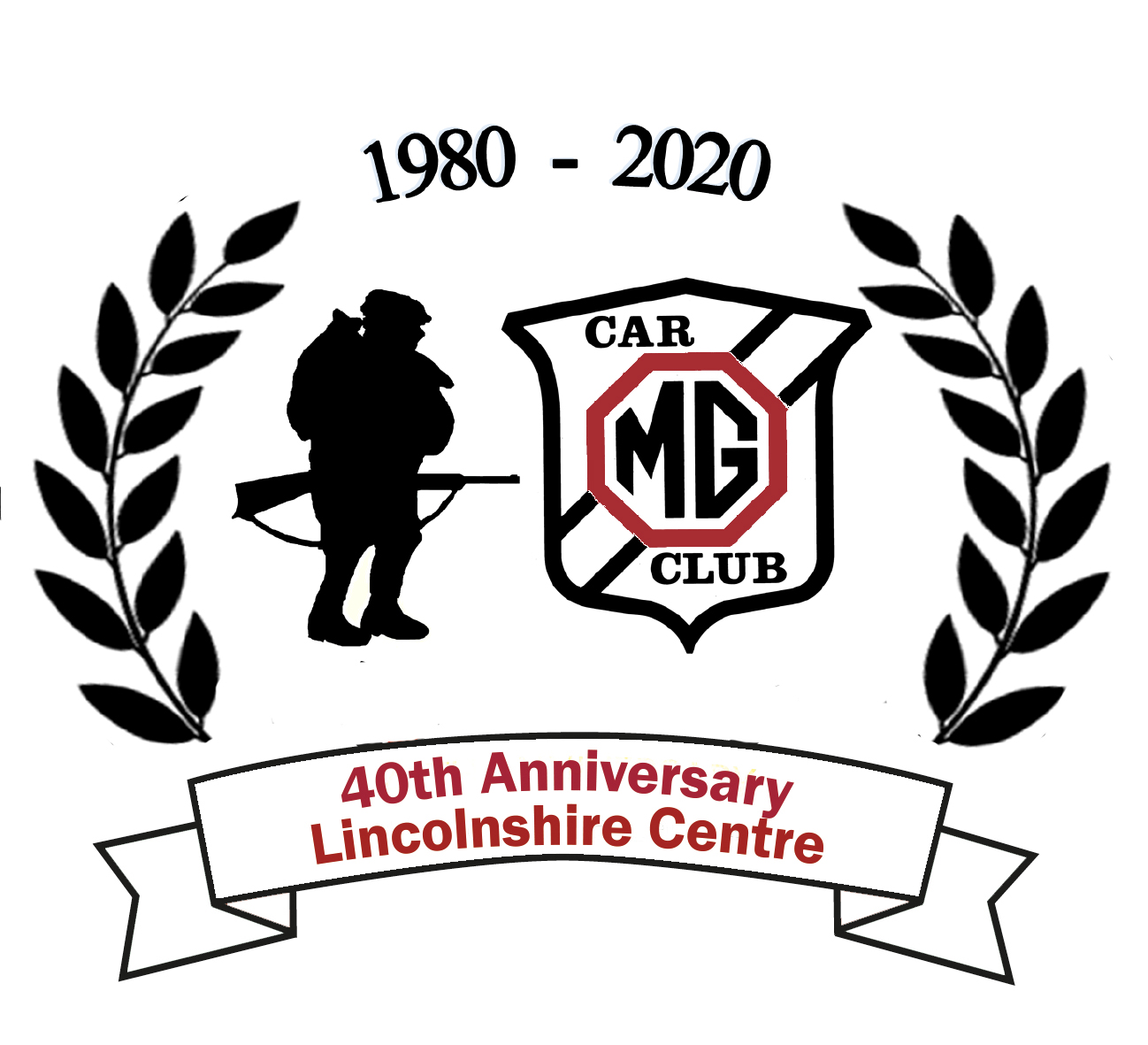 Lincolnshire became a recognised Centre of the MGCC on 1st February 1980 see history here
We intend a full year of celebration beginning with our annual Dinner Dance on 11th January 2020
*************************
ALL OUR MONTHLY NATTERS WILL BE MEETING EACH MONTH AS USUAL
SO WHY NOT JOIN IN WITH YOUR LOCAL GROUP
New Venue for Red Cow Inn is White Hart Although the White Hartndoes not do food they will provide Chilli or curry for the meeting which will be free of charge. If you are attending drop Geoff or Vicki a note if you require food vewardell@aol.com 01205 871973. see below
Each monthly natter holds a Pride of ownership once a year that gain points towards an overall award at the year end dinner dance
Wolds Natter Cross Keys


Wednesday 5th February
Wednesday 4th March
Wednesday 1st April
Wednesday 6th May



Ferryboat Inn

Tuesday 27th December

CANCELLED


Tuesday 28th January


Tuesday 25th February
Tuesday 24th March
Tuesday 28th April
Tuesday 26th May

White Hart

Thursday 26th December

CANCELLED


Thursday 23rd January
Thursday 27th February
Thursday 26th March
Thursday 23rd April
Thursday 28th May
*************************
LUNCHEON CLUB (3rd Wednesday lunchtime)

18th December Xmas
15th January
19th February
18th March
15th April
20th May

Richard & Vicki Withington
01949 844066
r.withington@btinternet.com
************************************
throughout the year we run an autotest/autosolo competition
please be aware we have had to increase our entry fees due to our fees payable to the MSA being increased this year by £5.00
20th September 2020 East Kirkby Autotest

Download Entry form here

Download ASRs, here

Marshals and officials please Download form here

AUTOTEST /AUTOSOLO NEWS

, Additional Guidence

MGCC Lincs first event run under the new Covid Motorsport UK guidelines kicks off now on 20th September not the 13th as previously advertised.

Under Lockdown News, on the club Web site Home page, you will find more detailed information, with a fully summary in the COVID CONTROL DOCUMENT - which covers in detail, how it will work for Competitors, Marshal, Timekeepers and Officials.

In a nut shell there will be no actual paper documents transferred – you enter online, pay by bank transfer, sign on online, Scrutineering is by online declaration – test diagrams will appear on the web site and you must print and bring your own paper copy. - all done before the day – You must have entered and completed documentation before the day.

Timing and results will now be using a phone app called 'Production Car Autotest' – available free from the 'App store' – From the Time keepers phone using the stop watch built into the app, - your run is timed, and is then transferred automatically to the days result sheet, which is available for all to see, using your own copy of the app – no time cards – no stop watches – no waiting for results to be calculated.

From the 'App store' you can download now and use a 'demo' facility to learn how it works – even have a play with the stopwatch facility

There will be no spectators allowed – when entering you must provide names and address of those accompanying you.

Before the Covid situation arose your committee distributed details concerning the new requirement of competitors needing to obtain the new free Motorsport UK 2020 RS Clubman's licence - aware a lot of members obtained back in February, if you have not obtained, recommend you apply right away, as you will need your licence number to enter the 20th September event – again details and online link Under Lockdown News on the Web site Home page

Normal Social distancing, sanitising rules will apply on the day.

So, event regulations, entry forms and marshals' forms are all now available - Under Lockdown News on the Home page.

We are GO for 20th September - entries are open.
************************************
Lincolnshire Centre Annual General Meeting on Thursday 5 March 2020 at 8.00 p.m. at the Abbey Lodge, Kirkstead, Woodhall Spa, Lincolnshire, LN10 6UQ.
V
olunteers are always desperately needed to fullfil positions and help with the organisation of our Centre. If you feel you would like to help and be involved with the committee/officers then please fill in the nomination form and return it to the present Centre Secretary, I can assure you that you will be made more than welcome. Over many years I have learnt the old saying which is that you get out of a club the same as you are willing to put in, I find this to be exactly the case.
Thursday
5 March 2020
 Abbey Lodge
Kirkstead Woodhall Spa
 AGM Lincs Centre AGM Nominations for committee to Sue
Sue Mackenzie 01529 497849
************************************
First Autotest of the year 19th April 2020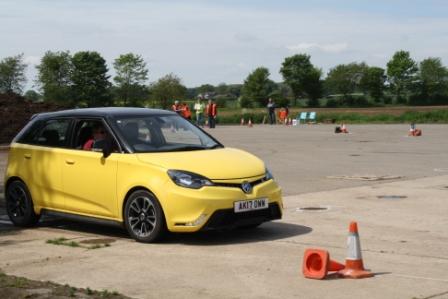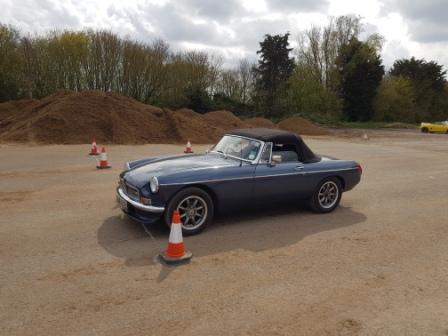 ************************************
National Drive your Classic day 26th April 2020
MG Car Club supports National Drive Your Classic Car Day – April 26th
Drive to The Walled Garden, Baumber
The MG Car Club (Lincolnshire Centre) will support National Drive your Classic Car Day by organising a drive-in event to The Walled Garden, Baumber (near Horncastle) on Sunday, April 26th 2020.
All owners of classic cars, especially MGs, will be most welcome. David Stonehouse, Competition Secretary of the MGCC Lincolnshire Centre says, "We encourage all classic car owners to attend. They will be most welcome and can participate in a walking treasure hunt and a Pride of Ownership Competition for MGs and non-MG cars with the winners receiving a prize.
Participants will have the opportunity of meeting at five locations across Lincolnshire and then driving through scenic countryside to meet at The Walled Garden, Baumber at about 11:00am or driving directly to the venue.
The Walled Garden, Baumber is an innovative and exciting garden, full of hidden surprises and vastly different from the traditional kitchen garden that it once was. It is owned by designer and photographer, Sonia and David Elton, who live in the former head gardeners cottage, with their family. The Elton's took on the project in 2006 when the house and gardens were derelict.
In 2016 the family decided to open the gates to the public on Friday afternoons to see if anyone wanted to come and have a look. They were overwhelmed by the amount of visitors and the positive comments that were made. By May 2017 the former potting shed had become a lovely tea room, a plant sales area was developed and a series of courses and events were added to the calendar.
Refreshments are available in the garden tea room – a quirky, innovative and interesting building or participants may bring their own picnic.
Entry forms are available from the MG Car Club's website mgcclincolnshire.co.uk under Calendar page, then April 26th. Entry forms are also available directly from David Stonehouse by emailing him on
davidstonehouse1@btinternet.com
For more details about The Walled Garden see the website http://www.walledgardenbaumber.co.uk/
************************************
Last updated 12th September 2020
Read about our heritage on the History page . . .
---
Lincolnshire Centre is part of the MG Car Club. Their corporate information can be viewed by clicking here The main Club's details are as follows:-
The MG Car Club Limited Registered Office: Kimber House, 12 Cemetery Road, Abingdon, Oxfordshire, OX14 1AS Reg. No 962227: England
---
This website is being constantly updated and more photographs added as time permits. Please revisit us again to see more of what is happening in the Lincolnshire Centre . . .
We are indebted to members and friends of the Lincolnshire Centre for their photographic skills, especially Adrian Clifford, John Collier, Joe Connon, Joanne Craik, Geoff & Vicki Edge, Peter Ellis, Rob Ely, Simon Goldsworthy, Dave Grainger, David Griffiths, John Hebb, Tim Hoff, Rosie Hollingworth, Emma Kiteley-Connon, Andy Knott, John & Sheila Laurence, Alan Ledger, Ian Mackenzie, David Moir, Dave Noble, Roger O'Neill, Nigel & Wendy Pack, Keith Robinson, Steve Searson, Richard Sivill, Peter Skipper, Chris Smalley, Chris Smith, Russ Smith, Robert Taylor, Sandra Turner, Rodney Vigne, Robert Welch and Lynn Wright.
If you have a photograph, or more, you would like to submit for consideration, please send it as an email attachment, in jpeg format, with a caption.
Also, please feel free to comment on this website by emailing
To download Adobe Acrobat Reader, which you will need to open pdf files within this website, please click on the link http://www.adobe.com/products/acrobat/
---