Picture of the Month
August 2002
Here is this month's picture. We hope to update this feature with a fresh picture every month. Please email us your pictures to feature on this page. Ideally they should be of something special, a special location and your Y, an interesting close up shot of a lesser seen part of a Y that you think will be of help or interest to others, etc.
Please also send a couple of lines of text to go with the picture.

This month's picture is of John Lawson, author of the book "MG Y-Types Saloons and Tourers" (sadly now out of print see Book Review) and numerous other articles with his Y Type in the early 1980s. John spent over ten years researching his book and this has been instrumental in recreating many of the production records destroyed over thirty years ago. In John's own words about his book he hoped that it would 'be of value and interest to all Y Type owners, would-be owners, and those who are simply anxious to know more about these models, which hitherto been among the most overlooked products of the celebrated M.G. company."
Clearly John's book was the catalyst for ensuring that our cars received the true recognition for which they richly deserve for which we thank him and are deeply indebted!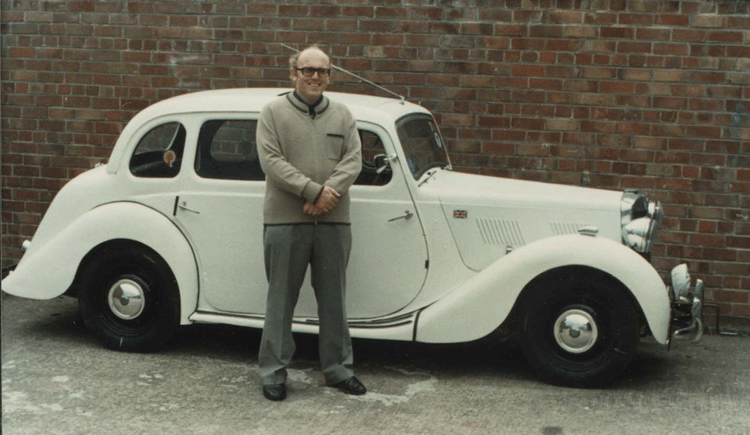 To view previous Pictures of the month, please click on the link below