Picture of the Month
April 2003
Here is this month's picture. We hope to update this feature with a fresh picture every month. Please email us your pictures to feature on this page. Ideally they should be of something special, a special location and your Y, an interesting close up shot of a lesser seen part of a Y that you think will be of help or interest to others, etc.
Please also send a couple of lines of text to go with the picture.

This month's picture is supplied by Tony and Linda Rowe and dates from 7 March 1970. Tony writes,"The secret of a long an happy marriage ... set off on your honeymoon in a really good looking car, what else but an MG Y" Unfortunately we received this after we had set up the March page, however our belated congratulations to Tony and Linda on their 33rd anniversary.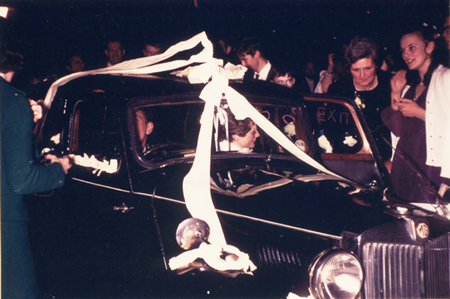 To view previous Pictures of the month, please click on the link below