Picture of the Month
September 2003
Here is this month's picture. We hope to update this feature with a fresh picture every month. Please email us your pictures to feature on this page. Ideally they should be of something special, a special location and your Y, an interesting close up shot of a lesser seen part of a Y that you think will be of help or interest to others, etc.
Please also send a couple of lines of text to go with the picture.

David Pelham, (officially our Public Relations guy, and unofficially YT Expert) recently went on a trip to Holland and met up with Ed Versteeg with YB1320 on the weekend. David writes: "Ed lives in Amstelhoek a short distance (20 minutes) from Amsterdam. As I was in Holland I said that I would pay him a visit and 'kick tyres'. Whilst I was there I went for a ride in his car, it goes exceptionally well!"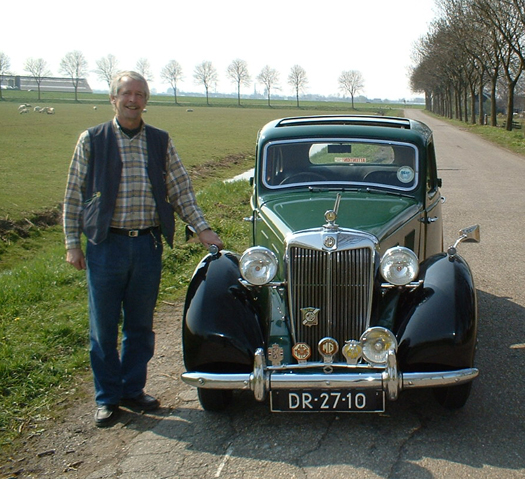 To view previous Pictures of the month, please click on the link below