Picture of the Month
December 2003
Here is this month's picture. We hope to update this feature with a fresh picture every month. Please email us your pictures to feature on this page. Ideally they should be of something special, a special location and your Y, an interesting close up shot of a lesser seen part of a Y that you think will be of help or interest to others, etc.
Please also send a couple of lines of text to go with the picture.

This month we go to the west coast of America for our picture and another picture from the camera of Floyd Inman with another famous UK export - no not the Bay ferry boat, but the Queen Mary (formerly RMS Queen Mary) now moored at Long Beach, California, USA. The picture was taken at the July 2003 GoF (Gathering of the Faithful) meeting. Floyd says "All of the meetings and meals were held on board."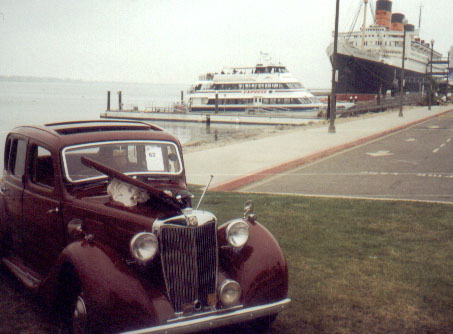 To view previous Pictures of the month, please click on the link below