Picture of the Month
March 2004
Here is this month's picture. We hope to update this feature with a fresh picture every month. Please email us your pictures to feature on this page. Ideally they should be of something special, a special location and your Y, an interesting close up shot of a lesser seen part of a Y that you think will be of help or interest to others, etc.
Please also send a couple of lines of text to go with the picture.

This month's picture is another one from New Zealand and was sent in by Daniel Richardson. Taken at the New Zealand MGCC 50th Anniversary rally held in Christchurch (South Island) in 2002, Daniels says "these were the only two Y types there. I believe we only have about 19 or so Y's in NZ and that includes wrecks like mine, so getting two to the event was great!"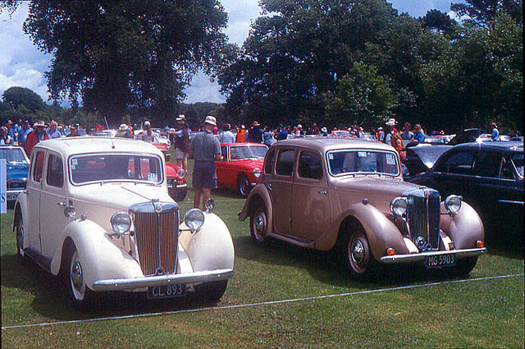 To view previous Pictures of the month, please click on the link below