Picture of the Month
June 2004
Here is this month's picture. We hope to update this feature with a fresh picture every month. Please email us your pictures to feature on this page. Ideally they should be of something special, a special location and your Y, an interesting close up shot of a lesser seen part of a Y that you think will be of help or interest to others, etc.
Please also send a couple of lines of text to go with the picture.

My husband, Gary, and I intend to look after Dad's car and hopefully get it to some shows over the summer. As a minimum, my sisters and I would like to take it to the Stokes Bay Car Show in Gosport in August re-registered with its original number plate (something Dad was trying to sort out with the DVLA in recent months).
I attach a photo of Dad with his MG Y (plus his grandchildren Joe and Ellie, daughters Carolyn and myself and son-in-law Gary) at last year's Stokes Bay Car Show which I hope you like.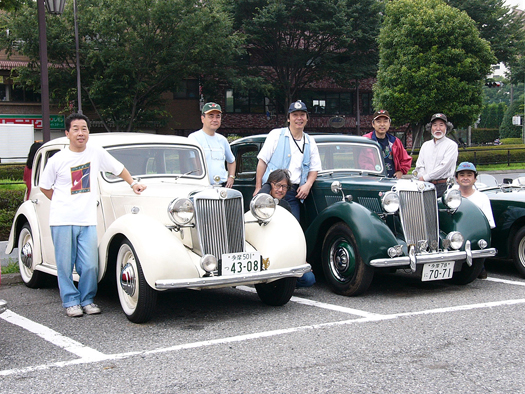 To view previous Pictures of the month, please click on the link below