Picture of the Month
September 2005
Here is this month's picture. We hope to update this feature with a fresh picture every month. Please email us your pictures to feature on this page. Ideally they should be of something special, a special location and your Y, an interesting close up shot of a lesser seen part of a Y that you think will be of help or interest to others, etc.
Please also send a couple of lines of text to go with the picture.

This month's picture shows David Pelham's lovely YT outside the Barley Mow public house in Surrey, with no sign of David! The Barley Mow bears the same name as one of the pubs on an Abingdon Works Test Drive route so no doubt David is carrying out some comparative testing ... or is that 'tasting'?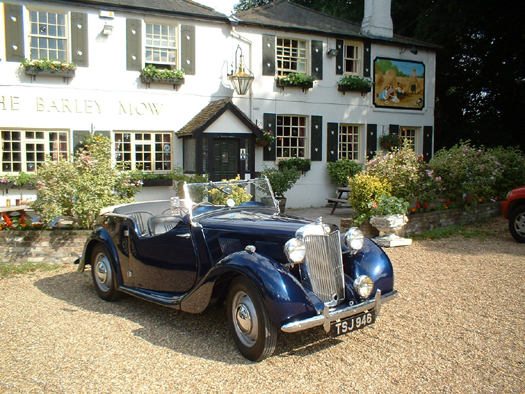 To view previous Pictures of the month, please click on the link below