Picture of the Month
October 2005
Here is this month's picture. We hope to update this feature with a fresh picture every month. Please email us your pictures to feature on this page. Ideally they should be of something special, a special location and your Y, an interesting close up shot of a lesser seen part of a Y that you think will be of help or interest to others, etc.
Please also send a couple of lines of text to go with the picture.

The photo was taken on the old factory site with John Thornley's office in the background. The cars, as you know, have consecutive registration plates and were first registered on consecutive days. UMG 289 was on 23/10/50 and UMG 290 on 24/10/50. It could be the first time they had been together since rubbing shoulders in the showroom of University Motors. Photo by Jack Murray.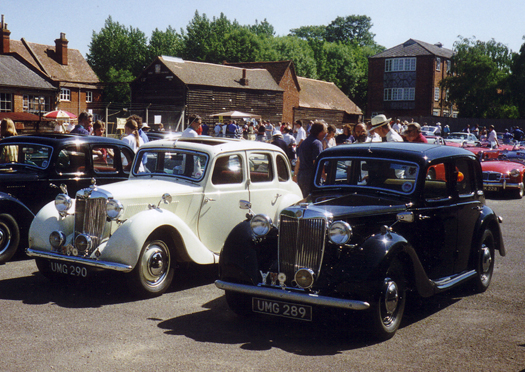 To view previous Pictures of the month, please click on the link below