Picture of the Month
December 2005
Here is this month's picture. We hope to update this feature with a fresh picture every month. Please email us your pictures to feature on this page. Ideally they should be of something special, a special location and your Y, an interesting close up shot of a lesser seen part of a Y that you think will be of help or interest to others, etc.
Please also send a couple of lines of text to go with the picture.

Terry Ciantar sent in this clever picture and caption.
"I caught this little intruder in my Y. Do you think he turned green with envy? At least we know he has good taste."
In case you are thinking it is a plastic frog, it is actually an Australian Green Tree frog that are sadly on the decline as they are very sensitive to pollution.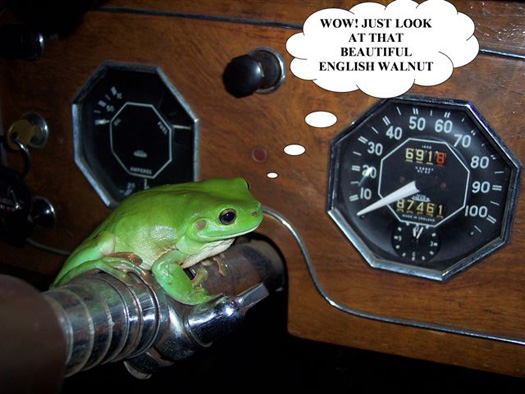 To view previous Pictures of the month, please click on the link below