Picture of the Month
January 2006
Here is this month's picture. We hope to update this feature with a fresh picture every month. Please email us your pictures to feature on this page. Ideally they should be of something special, a special location and your Y, an interesting close up shot of a lesser seen part of a Y that you think will be of help or interest to others, etc.
Please also send a couple of lines of text to go with the picture.


This month's picture goes back to July 2005 when the NAMGBR (North American MGB Register) had their annual gathering in Olympia, Washington. There to fly the Y Type flag was Wayne Musselman (North American Representative) and Paul Barrow (webmaster) with his MG YA. Needless to say, it won "Best in Class" against an MG Magnette ZB!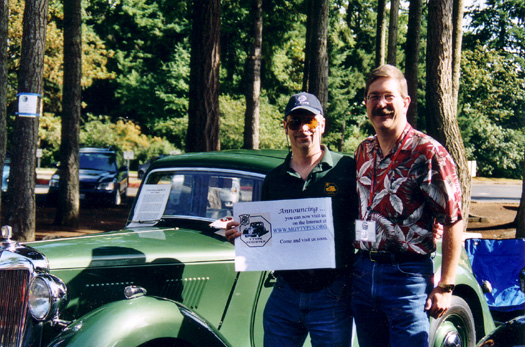 To view previous Pictures of the month, please click on the link below