Picture of the Month
March 2006
Here is this month's picture. We hope to update this feature with a fresh picture every month. Please email us your pictures to feature on this page. Ideally they should be of something special, a special location and your Y, an interesting close up shot of a lesser seen part of a Y that you think will be of help or interest to others, etc.
Please also send a couple of lines of text to go with the picture.

The event is the recent arrival (from the mother country) of Bob's recently reconditioned dashboard; the veneer is 'first class' and passed the inspection by the highly qualified team. The supplier, recommended by Bob, will be added to our Links page later this month.
The good news is that the instruments can now be fitted to Y 1974, but rumour has it that one of the seats from Dave's YB, may be needed on a temporary basis, for testing purposes.
Good luck with the restoration and thank you all for sharing this moment with us all.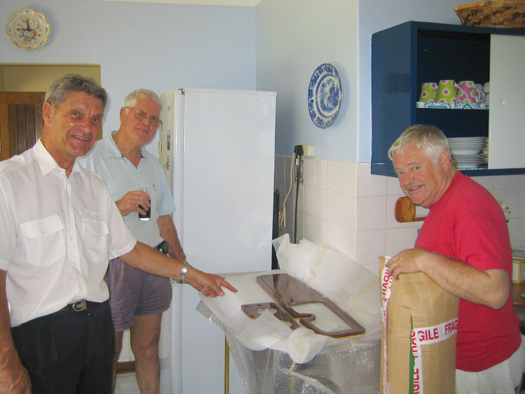 To view previous Pictures of the month, please click on the link below