Picture of the Month
July 2007
Here is this month's picture. We hope to update this feature with a fresh picture every month. Please email us your pictures to feature on this page. Ideally they should be of something special, a special location and your Y, an interesting close up shot of a lesser seen part of a Y that you think will be of help or interest to others, etc.
Please also send a couple of lines of text to go with the picture.

Another three Musketeers? Peter Vielvoye sent in this month's contribution and says: "I thought this picture might be of interest to include on the site, maybe as picture of the month. My local MG Owners Club has run the Cotswold Caper for the last couple of years and with well over 100 entries each year has made a lot of money for different charities. The club also has a monthly evening run through the summer and my car and crew has gained a bit of a reputation for too many refreshment stops and always arriving at the final hostelry a little on the late side. Anyway this year we were invited to pose for a photo shoot and found our way onto the front cover depicting the spirit of MG motoring in the Cotswolds."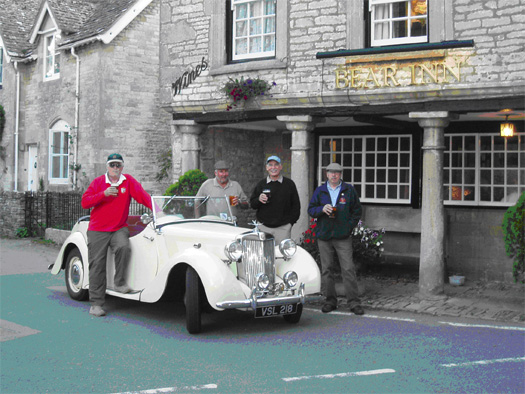 To view previous Pictures of the month, please click on the link below