Picture of the Month
April 2008
Here is this month's picture. We hope to update this feature with a fresh picture every month. Please email us your pictures to feature on this page. Ideally they should be of something special, a special location and your Y, an interesting close up shot of a lesser seen part of a Y that you think will be of help or interest to others, etc.
Please also send a couple of lines of text to go with the picture.

This month's picture was sent in by Tony Slattery showing Bob Prior in an MG YT taking part in the Redex Round Australia Reliability Trial of 1954. The photograph was taken by Ken Ebeling and was taken at the Maryborough, Queensland control on a very early single lens reflex Exacta camera that is now in the Queensland Museum. The note in my album says the car finished 104.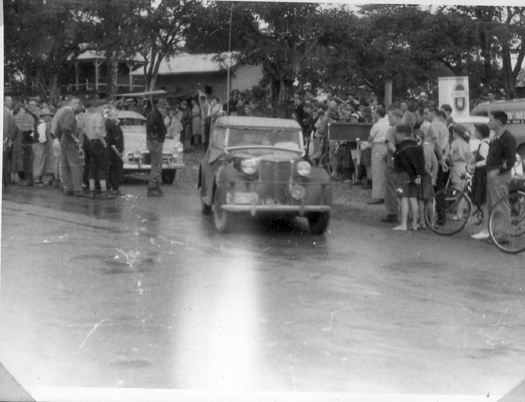 To view previous Pictures of the month, please click on the link below