Picture of the Month
August 2008
Here is this month's picture. We hope to update this feature with a fresh picture every month. Please email us your pictures to feature on this page. Ideally they should be of something special, a special location and your Y, an interesting close up shot of a lesser seen part of a Y that you think will be of help or interest to others, etc.
Please also send a couple of lines of text to go with the picture.

Nico Dressen writes "In Geel, a little place in Belgium, we had a run with many other cars. Very nice weather and a beautiful day. At the end of the run we received the first prize with our car. It was also the first time that a car from the Netherlands won this prize. The prize? A bottle of champagne, and a painting of our car by an artist. Yes, we were happy with it. Our day was complete!!"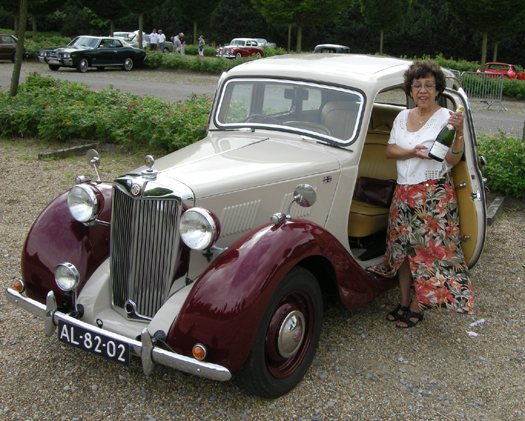 To view previous Pictures of the month, please click on the link below