Picture of the Month
October 2008
Here is this month's picture. We hope to update this feature with a fresh picture every month. Please email us your pictures to feature on this page. Ideally they should be of something special, a special location and your Y, an interesting close up shot of a lesser seen part of a Y that you think will be of help or interest to others, etc.
Please also send a couple of lines of text to go with the picture.

Featured in the UK edition of Kuoni Vacations brochure outside of the Mount Lavina Hotel, Sri Lanka, is an MG Y. This Y is currently unknown to the Register so if any of our Sri Lankan owners can track it down via the Hotel management and let us know the details it would be appreciated. It would also be great to be able to add the car and owner to Ys on Parade.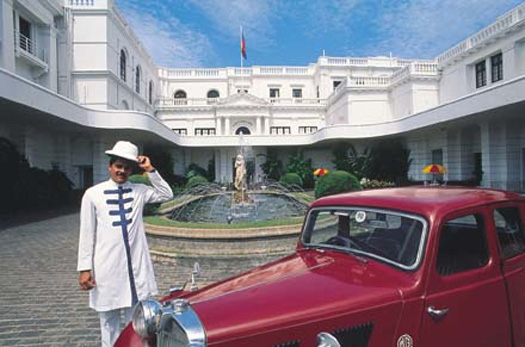 To view previous Pictures of the month, please click on the link below