Picture of the Month
January 2009
Here is this month's picture. We hope to update this feature with a fresh picture every month. Please email us your pictures to feature on this page. Ideally they should be of something special, a special location and your Y, an interesting close up shot of a lesser seen part of a Y that you think will be of help or interest to others, etc.
Please also send a couple of lines of text to go with the picture.

Andrew Adamson sent me this photograph in July 2006 of what was then his Y 6041, now owned by Peter Sharp. Andrew says: "This photograph was taken outside the famous Betty's tea rooms in Ilkley, which I chose as a suitable backdrop, and yes, the blue car is deliberately blurred. I waited for ages to get that effect just as I wanted it after several attempts! Hope you likeit."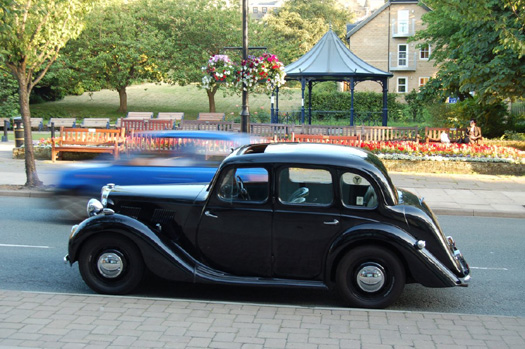 To view previous Pictures of the month, please click on the link below