Picture of the Month
March 2010
Here is this month's picture. We hope to update this feature with a fresh picture every month. Please email us your pictures to feature on this page. Ideally they should be of something special, a special location and your Y, an interesting close up shot of a lesser seen part of a Y that you think will be of help or interest to others, etc.
Please also send a couple of lines of text to go with the picture.

Mai 2007, 2,300 km durch die Pyrenäen von Mittelmeer Narbon zum Atlantik San Sebastian und zurück nach Roses am Mittelmeer. Ursula und Manfred Noll-Baues im YB 1076. Jeden Tag 3 Pässe 1,500m bis 2,100m hoch gelegen, unser YB hatte zu keiner Zeit eine Panne.
May 2007, 2,300 km (1,430 miles) through the Pyrenees from Mittelmeer Narbon to San Sebastian on the Atlantic and back after Roses at the Mediterranean. Each day Ursula and Manfred Noll-Baues in their YB 1076 did 3 mountain passes 1,500m to 2,100m (5,000ft - 6,900 ft) very convenient, our YB did not breakdown.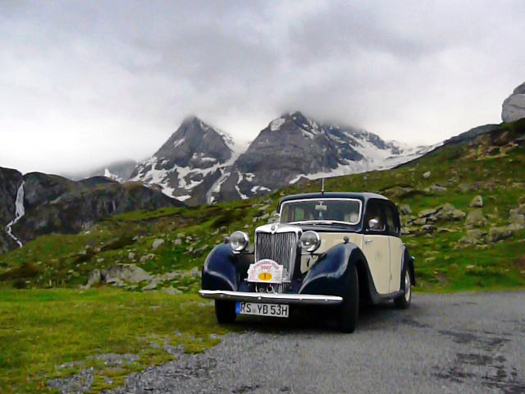 To view previous Pictures of the month, please click on the link below