Picture of the Month
April 2010
Here is this month's picture. We hope to update this feature with a fresh picture every month. Please email us your pictures to feature on this page. Ideally they should be of something special, a special location and your Y, an interesting close up shot of a lesser seen part of a Y that you think will be of help or interest to others, etc.
Please also send a couple of lines of text to go with the picture.

Atul Anand took part in the 44th Statesman Rally in February 2010. The picture says it all really - enjoyment in a YT! The two persons in the car with me are child hood friends. Up front is Amanjit Singh a Chartered Accountant and in the rear is Arvind Saini who imports machines from Taiwan.
"This Statesman Vintage Rally is seen as the Mecca of all vintage rallies in the Indian sub-continent and this year the legendary event has grown even bigger with the maximum number of vintage, classic and post war car entries ever," said Rahul Mittra, CEO Brandsmith, leading brand promotions Company and the exclusive promotions & event partner of this coveted annual event since 2004.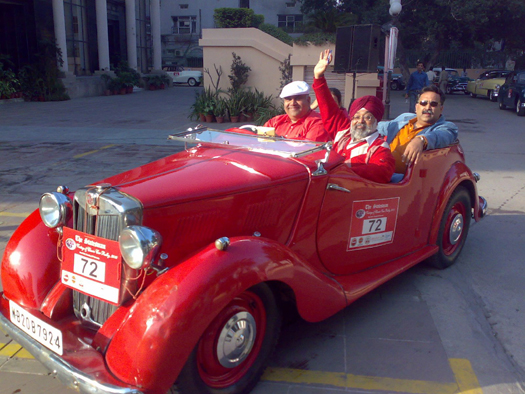 To view previous Pictures of the month, please click on the link below