Picture of the Month
August 2010
Here is this month's picture. We hope to update this feature with a fresh picture every month. Please email us your pictures to feature on this page. Ideally they should be of something special, a special location and your Y, an interesting close up shot of a lesser seen part of a Y that you think will be of help or interest to others, etc.
Please also send a couple of lines of text to go with the picture.

We have been trying to trace a French Y saloon for a while now with no success. From the licence plate I would guess that it may be a close production relation to YT 3421 as the first 4 digits of the licence plate is 3419. The full plate is 3419 YK 45 and it was last seen at MG Event of the year Auvergne 2006. Unfortunately no one was able to contact the owner. Do you know this car? If so please email the webmaster.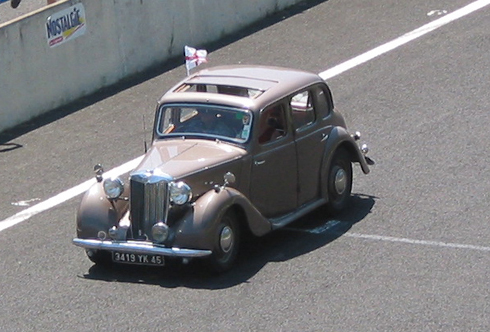 To view previous Pictures of the month, please click on the link below