Picture of the Month
January 2011
Here is this month's picture. We hope to update this feature with a fresh picture every month. Please email us your pictures to feature on this page. Ideally they should be of something special, a special location and your Y, an interesting close up shot of a lesser seen part of a Y that you think will be of help or interest to others, etc.
Please also send a couple of lines of text to go with the picture.

Peter Sharp sent in this month's Picture of the Month from December, 2010.
"GBX 166 just had its 60th birthday so we went for a drive to celebrate. It turned out to be one of the most beautiful day's weather I have ever seen. It is caused by rime frost and I can only remember ever seeing it once before in my life."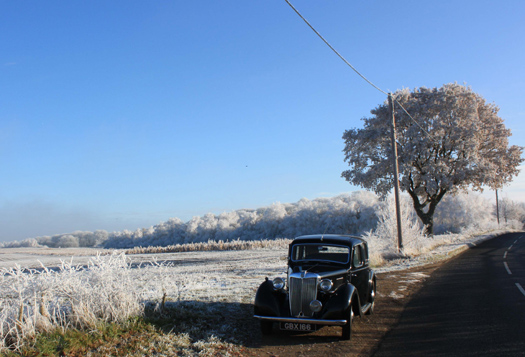 To view previous Pictures of the month, please click on the link below