Picture of the Month
February 2011
Here is this month's picture. We hope to update this feature with a fresh picture every month. Please email us your pictures to feature on this page. Ideally they should be of something special, a special location and your Y, an interesting close up shot of a lesser seen part of a Y that you think will be of help or interest to others, etc.
Please also send a couple of lines of text to go with the picture.

Four pictures from Toowoomba, Queensland Australia showing just how fast the flood waters rose in the January 2011 flooding. The attached four photos show how quickly the floods happened on a farm at Helidon on Monday 10 January 2011. There has never been water on this cultivation before. Lockyer Creek runs behind the cultivation. The farm is upstream from Grantham which got the full force of this creek, and another creek (Flagstone Creek) which joins into it just before Grantham.
Click on a frame to enlarge the picture.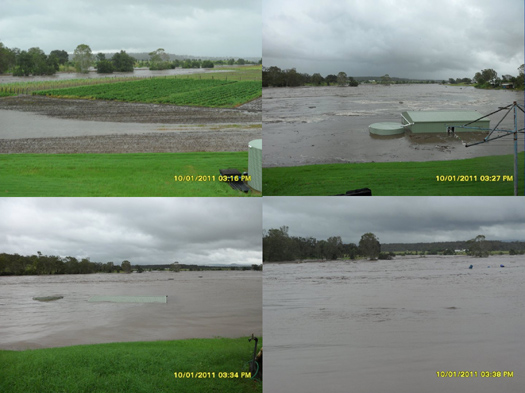 To view previous Pictures of the month, please click on the link below