Picture of the Month
August 2011
Here is this month's picture. We hope to update this feature with a fresh picture every month. Please email us your pictures to feature on this page. Ideally they should be of something special, a special location and your Y, an interesting close up shot of a lesser seen part of a Y that you think will be of help or interest to others, etc.
Please also send a couple of lines of text to go with the picture.

Peter Arnell's YB was parked outside my window for the Spring Run (2008) allowing me this night shot. The green leaves show it is a colour picture but the monochromatic sepia effect took my eye at the time and hence the snap.
Photograph and text by Murray Grainger.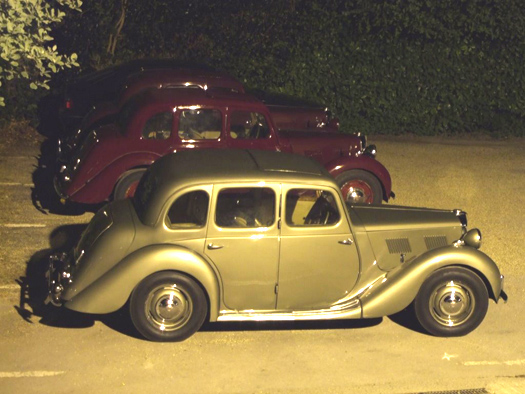 To view previous Pictures of the month, please click on the link below