Picture of the Month
September 2011
Here is this month's picture. We hope to update this feature with a fresh picture every month. Please email us your pictures to feature on this page. Ideally they should be of something special, a special location and your Y, an interesting close up shot of a lesser seen part of a Y that you think will be of help or interest to others, etc.
Please also send a couple of lines of text to go with the picture.

In June I took my Granddaughter Zoe to her school end of year ball. An event she'd been looking forward to. Delivery to the event in DORIS my YA was of course mandatory. Her dad sent me a photo someone had taken at out arrival. It shows me getting back into Doris with Zoe, in the green dress seeing me off. It was rather like a film premier with students arriving in anything from motorcycle combinations to tractors and fire engines.
Photograph and text by John Harris.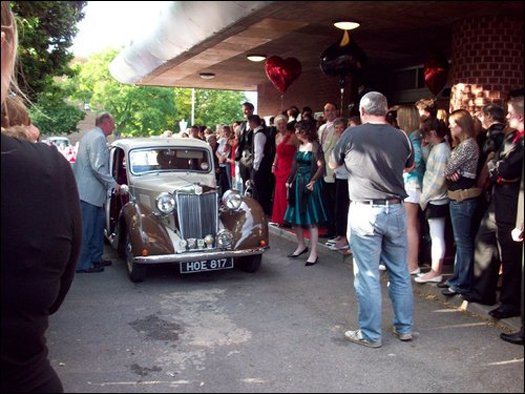 >
To view previous Pictures of the month, please click on the link below