Picture of the Month
October 2011
Here is this month's picture. We hope to update this feature with a fresh picture every month. Please email us your pictures to feature on this page. Ideally they should be of something special, a special location and your Y, an interesting close up shot of a lesser seen part of a Y that you think will be of help or interest to others, etc.
Please also send a couple of lines of text to go with the picture.

Here we have a full set of Y types even though the Manchester Historic Vehicle Club are a multi marque club, (may be more importantly) these are owned by three separate people; YT EXR/K 3374 by David French, YA 6409 by Don Fry, YB 1281 by Eric Platt (all can be seen separately on Ys on Parade.
Photograph and text by Eric Platt.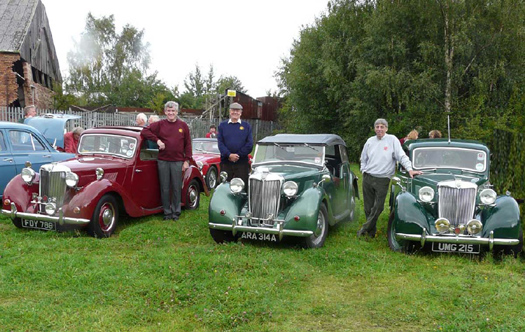 To view previous Pictures of the month, please click on the link below