Picture of the Month
February 2012
Here is this month's picture. We hope to update this feature with a fresh picture every month. Please email us your pictures to feature on this page. Ideally they should be of something special, a special location and your Y, an interesting close up shot of a lesser seen part of a Y that you think will be of help or interest to others, etc.
Please also send a couple of lines of text to go with the picture.

"From the 5th of April 2009 until 6 August 2009 the MGCC-Switzerland was the main guest at this exhibition. 45 nice MGs belonging to different MGCC-CH Members are on display."
"Interesting the two Ys;"
"The red YA was participating at the last Peking-Paris rally."
"The YT was participating at the last RAID Basel-Paris."
"Both finished the events without major.... repairs!!"
Victor Rodrigues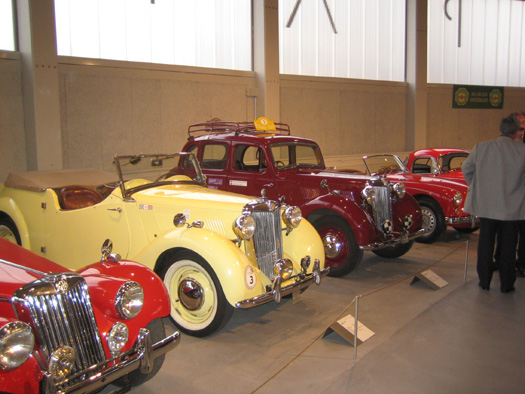 To view previous Pictures of the month, please click on the link below