Picture of the Month
April 2012
Here is this month's picture. We hope to update this feature with a fresh picture every month. Please email us your pictures to feature on this page. Ideally they should be of something special, a special location and your Y, an interesting close up shot of a lesser seen part of a Y that you think will be of help or interest to others, etc.
Please also send a couple of lines of text to go with the picture.

"The Royal Windsor MG Heritage Festival celebrating 85 years of MG and with proceeds supporting the The Prince Philip Trust Fund for the Royal Borough of Windsor and Maidenhead and Rotary Club charities, was held in April 2009 at Windsor Castle. A Festival Parade of 221 MGs representing examples of MG production from 1925 through to 2009 passed through Windsor town centre and into Windsor Castle Grounds, where they were reviewed by HRH Prince Philip, The Duke of Edinburgh, K.G., K.T. Three Y-Types took part in the Festival Parade, the 1949 YT of Glenn and Val Whitehead, the 1950 YA of Murray Grainger, shown below and the 1952 YB of Suzie and Peter Arnell."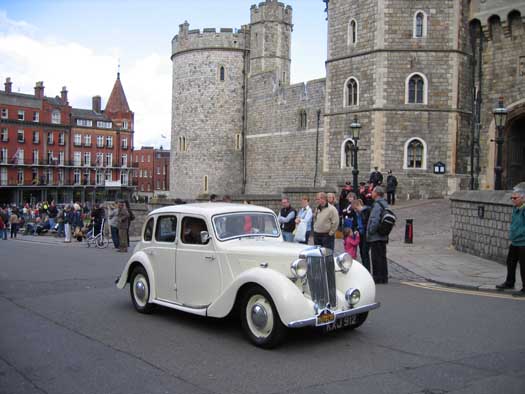 To view previous Pictures of the month, please click on the link below